Date: September 13, 2021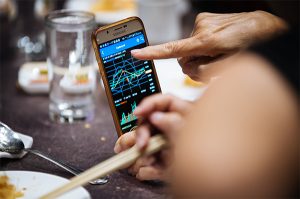 The familiar: The STI first regained 3,100 but quickly lost it
The unfamiliar: Instead of consecutive all-time highs, Wall St recorded consecutive falls
Investors in US stocks concerned about Fed tapering and slowing economy
STI registered a gain of 15 points or 0.5% at 3,098.8 over the week
Hongkong Land's US$500m buyback plan boosted the stock
Maybank Kim Eng raised STI target from 3,537 to 3,650.
First, the familiar
The week that just passed had a familiar look to it, with the Straits Times Index first regaining the 3,100 level on Monday before losing it soon afterwards, a repetition of a trading pattern that has played out over the past three consecutive weeks.
Daily volume was weak for the first half with dollar values done on Monday and Tuesday below S$1bn, but this picked up slightly from Wednesday onwards. The week's most active trading came on Wednesday when S$1.3b was done during the week's largest selloff.
Second, the unfamiliar
However, an unfamiliar sight to investors more used to seeing consecutive all-time highs on Wall Street was the consecutive days of weakness in the US market, with the Dow Jones Industrials Average (DJIA) recording five consecutive declines for the week.
One of the larger losses sustained by the Dow came on Tuesday when it sank 269 points or 0.8% to 35,100, a loss which triggered a 1.3% fall in the Straits Times Index on Wednesday, the largest movement of the week for the local benchmark.
The STI did manage a spirited attempt to regain the 3,100 level on Friday when it bounced 27 points but fell just short at 3,098.8. For the five days, the STI registered a gain of about 15 points or 0.5%.
Reasons behind Wall St's weakness
Reports attributed the weakness on Wall Street to three factors. First, investor attention in the past few months has focused on when and how the Federal Reserve will begin slowing, or tapering, its Covid-19 pandemic-era program of monthly asset purchases, which add liquidity to markets.
Analysts are looking ahead to a possible announcement on tapering this month or next and are concerned that the withdrawal of monetary support will adversely impact stocks.
Second, the big jobs miss in August that was reported on Friday the previous week suggests that the Delta variant of the COVID-19 virus is having a larger-than-expected impact on growth. The US economy created 235,000 jobs last month versus the 725,000 that economists had expected, suggesting the recovery is stalling.
A slowing US economy, however, is not necessarily bad for the market. Some observers believe that economic weakness could prompt the Fed to delay tapering, in which case the easy money will continue flowing and keep stocks rising.
Third, Friday's fall came after news broke that the Biden administration is weighing an investigation into Chinese subsidies that may have hurt the U.S. economy.
Wall St is therefore expected to continue grappling with these issues in the weeks ahead, on one hand welcoming signs of good growth and on the other hand reacting negatively to Fed statements which come with hints that tapering might start sooner than expected.
It's worth noting that on Thursday, the European Central Bank said it would slow down the pace of the bond-buying program it launched in March 2020 to counter the coronavirus pandemic's effects but confirmed its long-running stance that monetary policy would remain on the dovish side for months to come.
Hongkong Land surged after buyback announcement
Shares of Hongkong Land, which is part of the Jardine stable of companies, on Tuesday closed US$0.53 or 12.6% higher at US$4.73 on relatively heavy trading of 9.2m after the company announced a US$500m share buyback plan.
The company said the plan is in line with its longstanding capital allocation practice that prioritizes investment in new assets to drive long-term growth and shareholder value, and the investing in existing assets on an opportunistic basis, including through share buybacks. The counter was among the few to post a notable gain during Wednesday's slide, adding a further US$0.11 at US$4.84 on volume of 9.9m. It ended the week at US$4.80.
SPH shareholders approve media demerger
Shareholders of Singapore Press Holdings on Friday approved hiving off its media unit into a not-for-profit company limited by guarantee. A total of 97.6% of votes were in favor of the proposal.
The demerger paves the way to the second stage of SPH's restructuring – a privatization offer from Keppel Corp.
Maybank Kim Eng raised STI target
In a mid-week Singapore Strategy report, broker Maybank Kim Eng said it notes that Singapore's easy earnings per share recovery is slowing. "This helped drive one of the strongest year-to-date market re-ratings regionally. But we think this is not the end''.
"In past cycles, when earnings upgrades slowed, multiples expanded. Most of the STI sector PEs are below their 5-year mean. Growth markets – Indonesia, Thailand, Vietnam – are continuing to suffer from earnings uncertainty given slow vaccination progress. Singapore's earnings normalization is underway and could be boosted by domestic re-opening…we raise our 12-month target for the STI to 3,650 (from 3,537)''.