Date: July 22, 2019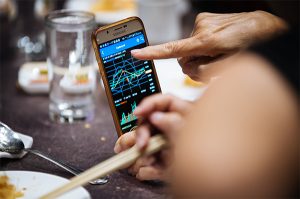 Hopes of US rate cut adds 0.6% to STI
Those hopes came from comments from US Fed official;
No new developments on the US trade front;
Singapore's exports in June fall to lowest in 6 years;
SGX to seek feedback on minimum trading price rules;
SGX RegCo issues notice of compliance to Datapulse, rejects YuuZoo's application to lift trading suspension
US rate cut hopes underpin share price rises
The local stock market benefited from continued hopes of a US interest rate cut with the Straits Times Index rising about 20 points or 0.6% over the five days to 3,377.96. Those hopes arose in June when the US Federal Reserve signalled that it is concerned with the state of the economy and would likely have to lower interest rates.
Those signals continued last week, when New York Fed president John Williams said his estimate of the US neutral rate is 0.5% and that it "it's better to take preventive measures than to wait for disaster to unfold''.
Mr. Williams's words carry great weight in markets because he is vice chairman of the rate-setting Federal Open Market Committee. After markets began anticipating the larger rate cut, the New York Fed issued a rare clarification that the speech hadn't been intended to deliver a specific signal about near-term policy actions.
"This was an academic speech on 20 years of research. It was not about potential policy actions at the upcoming FOMC meeting," said a New York Fed spokesman on Thursday evening in response to questions from reporters.
Still, barring unexpected economic developments between now and the next Fed meeting on July 30-31 —the bigger debate will focus on how much the cut will be and how the Fed would signal its plans and outlook beyond July.
Local economy slows – exports slide
On Wednesday, the government announced that non-oil domestic exports dropped 17.3% in June compared to last year, the largest year-on-year fall since Feb 2013 and way below analysts' expectations of a 9.6% decline.
Maybank Kim Eng said the growth and export outlook remains bleak as the US-China trade war broadens to a tech war and a US-China trade deal remains in limbo.
"The decline in NORX (Non-oil re-exports)  also suggests that the wholesale trade services sector (15% of nominal GDP) likely posted a steeper contraction in 2Q. NODX is now tracking at -10.7% for the first half of 2019, far below Enterprise Singapore's forecast range of -2% to 0% for 2019'' said the broker.

"We expect NODX to fall by between -8% and -10% in 2019 as the decline is expected to persist throughout the second half. We may see a weak export recovery in Nov or Dec on lower base effects and if the US and China can reach a trade deal by then. We recently cut our GDP forecast for 2019 to +1.1% and expect a technical recession in the third quarter…''.
SGX likely to seek feedback on whether to scrap MTP
The Business Times on Friday reported that the Singapore Exchange intends to seek public feedback on whether to scrap its minimum trading price (MTP) requirement for mainboard companies. This was first introduced in 2016 and revised in 2017 and basically required companies to take steps to ensure their shares traded for at least 20 cents for at least six months and to have an average market capitalisation of at least $40m during that time.
Failure to satisfy these requirements would see the counter added to an SGX watchlist. Once on that list, companies have 3 years to to satisfy the requirements or face a delisting.
The MTP rule was aimed at addressing worries that low-priced issues were more susceptible to excessive speculation and potential manipulation. The rule was also introduced at a time when SGX was looking to improve quality of mainboard offerings.
A public consultation would open the door to scrapping the rule and could avert the prospect of the exchange having to delist up to 54 companies in June 2020 currently on the watchlist.
The latest on Hyflux
Early in the week Hyflux's potential white knight Utico said the equity valuation for Hyflux has been set at $340m and that the total rescue deal could be worth $535m, higher than the $530m deal with Indonesia's SMI that eventually failed to proceed.
Hyflux however, later clarified that the terms announced on July 11 had not changed. These were an equity injection of $300m and a $100m shareholder loan, along with Utico offering to take the equivalent of a 4% stake.
Hyflux also said it is still in talks and that any deal would still be subject to approvals from the relevant parties.
SGX's regulatory actions – YuuZoo, Datapulse and SembCorp Marine
SGX Regulation on Friday said it has rejected an application by social media firm YuuZoo to have the latter's trading suspension lifted. The reason is that the company has not properly complied with SGX RegCo's requirements as set out in a notice of compliance (NOC) issued on 2 April 2018.
YuuZoo's shares have been suspended since 19 March 2018 after the firm missed a disclosure deadline related to regulatory queries over its full-year results for the year ended 31 Dec 2017.
Also on Friday, SGX RegCo issued a NOC on Datapulse Technology relating to the latter's recent minority investments in two hotels and the awarding of hotel management agreements to firms linked to the company's chairman and controlling shareholder.
Sembawang Marine's shares sprang into sudden play on Wednesday, surging 11 cents or almost 8% to $1.51 on volume of 21.3m, the bulk of which was traded in the final hour. The company was queried by SGX and replied that it did not know of reasons for the interest in its shares.