Date: May 3, 2021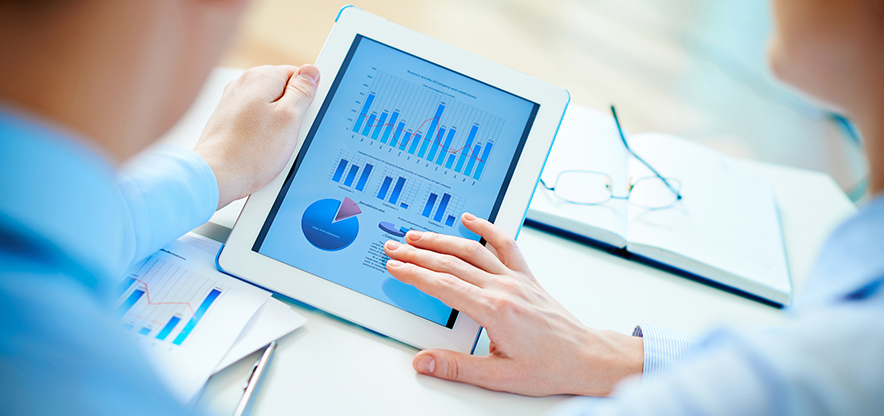 The STI gained 53 points or 1.7% at 3,218.27 during the month;
The main reason was rising optimism of an economic recovery; and an accommodative US Fed;
A firm Wall St provided the main support but concerns have arisen over large resurgence of virus cases in some countries;
MAS said Singapore's economy could grow 6% this year;
MOM said job market is improving;
DBS reported a record S$2.01b in 1Q profit;
SGX issued consultation paper on SPACs;
SPH to conduct strategic review
Economic recovery hopes continue to provide support
Stock prices in April continued to rise on the back of more signs of a slow and steady recovery in the global economy. On the upside was a firm Wall Street, where encouraging economic data helped the market to hit several new all-time highs during the month, while on the downside were concerns surrounding large outbreaks of COVID-19 in several parts of the world, most notably India and Japan.
As the month drew to a close however, signs of fatigue did emerge. In the US, although the US Federal Open Markets Committee in its latest meeting last week said interest rates will continue to remain low and that the American economy is gaining strength, prices fell towards the end of the week.
There were no obvious reasons for the weakness, other than "buy in anticipation, sell on news'' i.e. investors sold after US companies reported earnings that were in line with expectations. At least one news agency also raised the possibility of "sell in May and go away''.
Despite this, the net outcome of these opposing forces was still a 53 points or 1.7% gain for the Straits Times Index to 3,218.27 for the month. As always, this rise was led by the big caps such as the banks and Jardine stocks, though there were also contributions from other counters that the market views as benefiting from the recovery such as those in the transport sector.
In this connection, Singapore Airlines stood out by virtue of news last week of a travel bubble with Hong Kong from 26 May. Similarly, shares of ground handler and in-flight caterer Sats as well as SIA Engineering Company were also beneficiaries of the news.
MAS: The economic outlook
According to the Monetary Authority of Singapore's (MAS's) latest Macroeconomic Review which was released last week, the global economic rebound is on track and Singapore's 2021 growth could exceed 6%.
This is based on the substantial fiscal stimulus expected to take effect in several countries including the US, alongside a faster-than-expected rollout of vaccination programmes, said MAS.
MAS: Outlook for various sectors
The central bank also said despite its optimism for overall growth, the projected recovery for different sectors have become more disparate than previously thought.
For example, even as prospects for manufacturing have brightened, badly-hit sectors like air transport and accommodation have deteriorated because of the surge in virus cases which have diminished hopes of a substantial border reopening in the near term.
"Accordingly, Singapore's air transport industry is expected to continue operating at less than half of pre-COVID-19 levels even by year-end'' said MAS. "At the same time, domestic tourism will provide a thin lifeline to the accommodation and arts, entertainment and recreation industries, but revenue from such a short-term pivot will not be sufficient to compensate for the diminution of international travel''.
MOM: The job market is improving
There was also positive news on the employment front, with the Ministry of Manpower last week announcing that total employment in the first quarter expanded by 4,800 persons after four consecutive quarters of declines. This was described by Manpower Minister Josephine Teo as "a significant turn'' and very encouraging as it suggests that employers are regaining confidence in the business environment.
Local economic growth is back on track
It was announced last month that GDP grew 0.2% in the first quarter, reversing the 2.4% contraction in the 4th quarter of 2020 and beating the 0.5% contraction that the private sector had forecast.
Q1's growth was largely buoyed by the manufacturing sector, which grew 7.5% after 10.3% in the previous quarter.
The official forecast for the full year is for 4-6% growth; Maybank Kim Eng is forecasting 6.2%, while Citi is expecting up to 7% if borders open earlier than expected.
DBS reported record Q1 results
DBS on Friday reported a record first quarter net profit of S$2.01b, up from S$1.165b a year ago. This beat analysts' estimates of around S$1.43b.
The news prompted "buy'' recommendations from analysts – Citigroup for example, now has a target price of S$32.20, JP Morgan's is S$33 and Morgan Stanley's is S$28.40. The stock on Friday ended S$0.52 or 1.77% higher at S$29.91 on volume of 12.3m.
SGX issued a Consultation Paper on SPACs
Early in the month the Singapore Exchange issued a Consultation Paper on Special Purpose Acquisition Companies or SPACs. These are shell companies that are listed before they have a core business. The money raised from their listing is kept in an escrow account until such time that a business is found and absorbed into the SPAC, a process popularly known as de-SPACing.
SPH's shares surged on news of strategic review
Shares of Singapore Press Holdings gained S$0.34 or 22.7% over the month to end at S$1.84 after news that the company has appointed Credit Suisse to conduct a strategic review of its businesses.