Date: September 1, 2020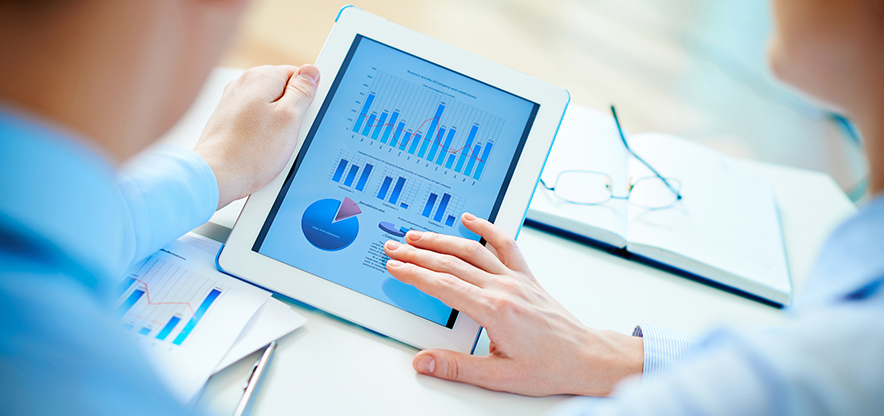 The STI added just 3 points at 2,532.51;
Wall Street had its best Aug since 1984;
Virus-related news continued to drive markets;
US-China tensions played a part in capping prices here;
Singapore government to inject S$8b more;
Temasek pulled out of Keppel takeover;
Shareholders approved Sembcorp Industries and Sembmarine demerger;
SIA used half of the S$8.8b raised in its rights issue
Virus news, US-China tensions were the macro drivers
The Straits Times Index added just 3 points in the month of August to end at 2,532.51, driven largely by the same themes which have prevailed for the past 5 months – news about the virus COVID-19.
The main support for stock prices came in the form of record highs on Wall Street, which in turn were driven by encouraging news about vaccines to treat the virus, hopes of a large-scale US stimulus package and the US Federal Reserve's pronouncements that it will pull out all the stops to prop up the US economy.
On the downside was rising US-China tensions, as the US government ramped up its anti-China rhetoric ahead of the November US presidential elections. In early August, the US administration imposed sanctions on China tech companies and did the same for Hong Kong leader Carrie Lam and 10 other senior figures in response to China's clampdown on the former British colony.
The month ended on the same note – Washington blacklisting on 24 more Chinese companies and targeting individuals over construction and military actions in the busy South China Sea waterway. Adding to worry were aggressive statements from both US and China officials.
Possible decoupling from Wall Street?
The STI's tepid performance for Aug came despite several all-time highs on Wall Street, prompting speculation of a possible decoupling from the US market.
Although the major US indices fell sharply on Friday, for the month, the Dow Jones Industrial Average and S&P 500 were up 7.6% and 7%, respectively, marking the best performance for the Dow since 1984 and the S&P 500's best performance since 1986.
Possible vaccines
Pharmaceutical firm Arcturus Therapeutics announced in Aug that Singapore's first volunteers have been given a dose of vaccine that it developed with Duke-NUS Medical School. Russia separately said it has succeeded in developing a vaccine whilst the US said it will buy 100m doses of drugmaker Moderna's potential vaccine.
Local developments
Banks reported their 2Q figures
The three local banks reported their second quarter results – DBS said its net profit for the three months ended 30 June fell 22% to S$1.25b, slightly under the market's S$1.31b expectation, UOB posted a 40% fall for the same period to S$703m, weaker than the S$815m that analysts had expected, whilst OCBC announced a larger-than-expected 40% drop in profit to S$730m for its second quarter, largely because it set aside S$350m in provisions for offshore support vehicles that corresponding impaired loans. The market had expected a figure of around S$930m.
Keppel's bigger-than-expected loss triggered Temasek's withdrawal
Keppel Corp posted a record loss of S$697m for the quarter ended 30 June, thus breaching a material change (MAC) clause in Temasek's takeover plans for Keppel. As a result, Temasek pulled out of its planned takeover of Keppel, surprising most analysts who had previously expressed confidence that Temasek would go ahead with the deal, albeit at a lower price than the original S$7.35 per share.

However, Azure Capital's Terence Wong was quoted in Business Times as saying the withdrawal was understandable given that Temasek had announced the deal before COVID-19, before there were "many fires to fight''.

Shareholders approve Sembcorp Industries and Sembmarine demerger
At extraordinary general meetings held last month, shareholders of Sembcorp and subsidiary Sembmarine voted in favour of the companies' two-part recapitalisation and demerger proposal.
Local economy suffered its worst quarterly contraction on record
The government last month announced that the economy shrank 13.2% in the second quarter, the worst slump on record. This prompted a revision of the official forecast for 2020 economic growth to minus 5-7% compared to minus 4-7% previously. The government also said growth over the past 2-3 years has been negated by the pandemic.
Government to inject S$8b more
In addition to the near-S$100b announced since February, the Government last month announced a further S$8b to help the economy, including seven more months of wage subsidies, a new S$1b Jobs Growth Initiative for new hires, and an extended grant for Singaporeans who are unemployed or have seen significant income loss.

The funds will be funded by reallocating money from other areas, such as development expenditures delayed due to the pandemic, with no plans to draw on past reserves yet. Hard-hit sectors will get extra support, including another S$187m for aviation.

SIA said it has used half of proceeds from its rights issue
Singapore Airlines said it has used S$4.4b or about half the money raised in its June rights issue. About S$1.1b went towards funding operating expenses, settling maturing fuel hedging trades and ticket refunds, S$0.2b was used for aircraft purchases and S$0.9 went for debt servicing. In mid-June, the airline said S$2b was used to repay a bridging loan facility from DBS and $0.2b for operating expenses.
Glove makers were in focus
News of possible vaccines brought selling pressure on the three locally-listed glove firms because demand for surgical gloves will fall if a vaccine is actually found.

As a result, shares of Top Glove, Riverstone and UG Healthcare underwent a volatile trading month, initially plunging around 9% each in mid-Aug but stabilising later.