Date: January 4, 2021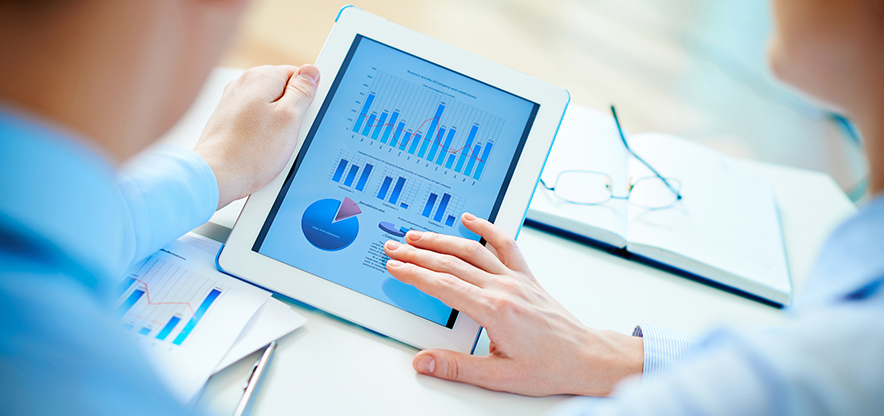 The STI added one point in December to end at 2,843.81;
The index's loss for the year was 11.7%;
Over in the US, the S&P 500 finished 2020 at a new all-time high;
Banks and Jardine Matheson posted biggest market cap gains in Dec;
Top Glove suffered biggest loss in market Cap in Dec;
Overall, SGX's market cap dipped 8.3% year-on-year;
SGX highlighted the value of value investing;
Global investor confidence rose in Dec
A one-point gain and an 11.7% loss
STI The Straits Times Index gained just one point at 2,843.81 over December, a month in which news that vaccines are now available for COVID-19 helped boost hopes that the global economy will soon be on the mend. This helped support stock prices, particularly Wall Street, which rose to several record highs that included the Dow Jones Industrial Average crossing the 30,000 mark and the S&P 500 closing the year at a new all-time high of 3,756.07.
For the fourth quarter the STI surged 377 points or 15.3%. However, for the entire year the STI fell 379 points or 11.7 per cent, a loss that comes despite a large rally since November after the conclusion of the US Presidential elections.
Banks top list of Dec's top market cap gainers
December's best performer was DBS, which gained S$12.3b over the month. Jardine Matheson weighed in with a S$10.2b rise whilst OCBC and UOB's gains were S$7.34b and S$6.06b respectively.
The month's biggest loser was Malaysian glove maker Top Glove, after several thousand of its employees were infected by COVID-19 which prompted the Malaysian government to shut down several of the company's factories. Top Glove's market cap fell S$6.62b.
SGX's market cap for 2020 was 8.3% down year-on-year
The market capitalization of the 688 counters listed on the Singapore Exchange (SGX) amounted to S$814b as at 31 Dec, 8.3% lower than the S$887.8b a year ago. As at 31 Dec 2019, there were 716 counters listed on SGX.
The value of value investing
The Singapore Exchange in its 29 Dec Market Update singled out Jardine Matheson, SembCorp Industries, Jardine Strategic and CapitaLand as four of the index's strongest performers in the fourth quarter that ranked highly for their Value factors.
According to SGX, these factors took into account "the most inexpensive valuations or lowest valuations in terms of a screening that applied an equal-weight combination of price-to-book ("P/B") and price-to-earnings ("P/E") multiples''.
Quoting an SGX-supported research report, the exchange noted that the returns of the Value factor were highly dependent on the business cycle. "Specifically, in the United States, the performance was positive when real GDP was positive and negative when the economy was in a recession. Furthermore, the return was significantly higher when economic growth was accelerating compared to slowing down''.
SGX also noted that much of the STI's 16% total return in the 4Q-to-date has hinged on the gains of the three banks. "The trio maintain a 40 per cent day-to-day impact on the performance of the STI.  While the trio are not among the top 30 rankings for the Value factor, this quarter has seen their average P/B multiple rise from 0.84x to 1.02x, in line with a revaluation of global banking stocks on vaccine development and deployment this quarter''.
Hyflux has S$21.5m in cash
Bloomberg Business News this week reported that troubled water treatment firm Hyflux, which has been placed under judicial management, has about $21.5m in cash, sufficient to last at least 10 months. It also said this compares with $44.6m a year ago and $92m at the end of Dec 2018.
Manulife expects K-shaped recovery
Fund managers Manulife Investment Management in its 2021 Investment Outlook said Asia and emerging markets are poised to lead the global economic recovery and has advised investors to stay invested and diversified in 2021.
It also said it expects the recovery to be "K-shaped'' and that its bullishness on Asian markets is because equities in this part of the world are generally trading at a 30% discount compared to developed markets and therefore have a better chance of outperformance once the rollout of vaccines and the opening of borders occurs.
"Coupled with supply chain relocation and implementation of the Regional Comprehensive Economic Partnership free trade agreement, we can expect growth in trade in the region'' said Ronald Chan, MIM's chief investment officer for Asia ex-Japan.
Sector-wise, new technology such as artificial intelligence, automation, 5G and biotech will continue to perform as a result of the COVID-19 pandemic and the need for businesses to adopt some of these technologies to maintain growth. Also expected to be in focus are sustainability-related industries such as electric vehicles and battery storage.
Privatizations and IPOs
A total of 17 companies with a market capitalization of US$5.8b or S$7.7b were privatized and delisted this year, among them familiar names such as Bread Talk, Perennial Real Estate and Soilbuild Business Space Reit.
There were 11 new entrants this year that had a market value of S$3.12b at listing and raised S$1.45b in proceeds. Of these, 6 were on Catalist of which 5 had market values below S$50m.
Global investor confidence is up
State Street Global Advisors on Thursday said its Global Investor Confidence Index for Dec was 13.3 points higher than Nov's 90.8, while its Asian Investor Confidence Index was also higher.
Rajeev Bhargava, head of Investor Behaviour Research said December's reading of global sentiment is a good supporting datapoint that we are heading in the right direction'' following positive vaccine news and US post-election certainty.