Date: July 1, 2020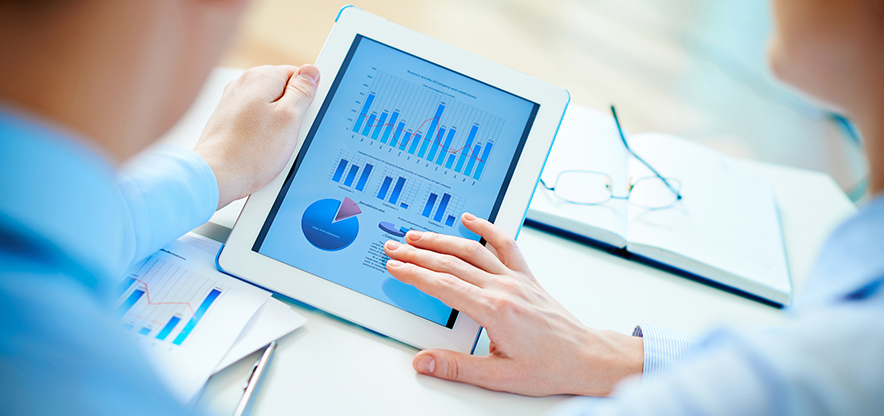 The STI gained 2.7% for the month, but was down 19.6% for first half of 2020;
Month started on firm footing as economies reopened;
US FOMC's sober outlook put brakes on gains as it kept rates unchanged;
IMF has downgraded its forecasts for 2020;
Hyflux directors face probe in governance lapses;
Sembcorp Marine to demerge from Sembcorp Industries
A good start to the month but caution returned
The Straits Times Index gained 70 points or 2.7% per cent over the month to finish the first half of 2020 at 2,589.91. For the year to date, the index was down 633 points or about 19.6%  and for the second quarter, it gained 108 points or 4.4%.
Not surprisingly, the main themes throughout June were the same that have been in play for most of the second quarter –  were how the COVID-19 virus pandemic would derail the global economy, whether government and central bank support would cushion the blow and how fast things can bounce back.
The month actually started off on a strong footing, as hopes of a quick economic recovery powered the Straits Times Index to a 241.5 point or 8.8% per cent gain last in the first week at 2,751.50.
These hopes arose as more countries, including Singapore, started reopening their economies after a 2-month lockdown. Also helping was news of large-scale government stimulus – in Singapore, the Government received approval for a fourth Budget, the European Central Bank announced a 130b euro package and the US government is expected to pump another US$1 trillion into the economy.
Outlook remains bleak – IMF downgraded its growth forecast
As far as the global economy is concerned however, the prognosis is not good – a few days ago, the International Monetary Fund (IMF) again cut its global economic forecast for 2020 saying that the coronavirus pandemic has caused an unprecedented decline in global activity.
The IMF sees a global economic contraction of 4.9%, almost two percentage points lower than three months ago. If this does turn out to be the case, it would be the worst downturn since the Great Depression of the 1930s, far worse than the financial crisis of 2008-2010. In January, before COVID-19 had spread, the IMF had projected 3.3% global economic growth this year.
"We are definitely not out of the woods. We have not escaped the great lockdown," said Gita Gopinath, the IMF's chief economist, at a press briefing.
FOMC kept rates unchanged but painted grim economic outlook
At the June Federal Open Markets Committee meeting, Fed officials kept interest rates unchanged and indicated that they expected the unemployment rate to end 2020 at 9.3 percent and remain elevated for years, coming in at 5.5 percent in 2022. Output is expected to be 6.5 percent lower at the end of this year than it was in the final quarter of 2019.
"Nearly 20 million jobs have been lost on net since February," the Fed chair, Jerome H. Powell, said at a news conference on 10 June following the release of the forecast, and noted that the figure probably understates the extent of unemployment. "The downturn has not fallen equally on all Americans."
Hyflux directors under criminal investigation for corporate governance breaches
In early June it was announced that troubled water treatment firm Hyflux's current and former directors are now under criminal investigation after a review of Hyflux-related disclosures and compliance with accounting and auditing standards which was announced in April last year.
The review, conducted by financial regulators Monetary Authority of Singapore (MAS), the Accounting and Corporate Regulatory Authority (Acra) and the Singapore Exchange Regulation, uncovered reasons to suspect that several offences may have been committed.
The joint investigation undertaken by Acra, MAS and the police's Commercial Affairs Department (CAD) will ascertain if there were lapses in Hyflux's disclosures concerning the Tuaspring integrated water and power project, as well as non-compliance with accounting standards between 2011 and 2018.
The criminal investigations are separate from Hyflux's ongoing corporate rescue, and are not intended to interfere with the company's reorganisation plans.
Sembcorp Marine to demerge from parent Sembcorp Industries
Also in early June, it was announced that Sembcorp Marine (SM) will demerge from its parent Sembcorp Industries (SI) via a rights issue, followed by a distribution "in specie'' of shares.
The deal will see SMl undertake a 5-for-1 Rights Issue (5 Rights Shares for every 1 Sembcorp Marine share held) at a Rights Issue Price of S$0.20 per share.
SI has undertaken to subscribe for up to S$1.5 billion of Rights Shares by setting off the S$1.5 billion outstanding under its Subordinated Loan extended to Sembcorp Marine, whilst Temasek has agreed to sub underwrite the remaining S$0.6 billion.
Once the rights issue is completed, SI's stake in the recapitalised SM will be distributed in specie to its shareholders as dividends. SI shareholders will then receive between 427 and 491 Sembcorp Marine shares for every 100 Sembcorp Industries shares owned, with no cash outlay required.