Date: June 3, 2019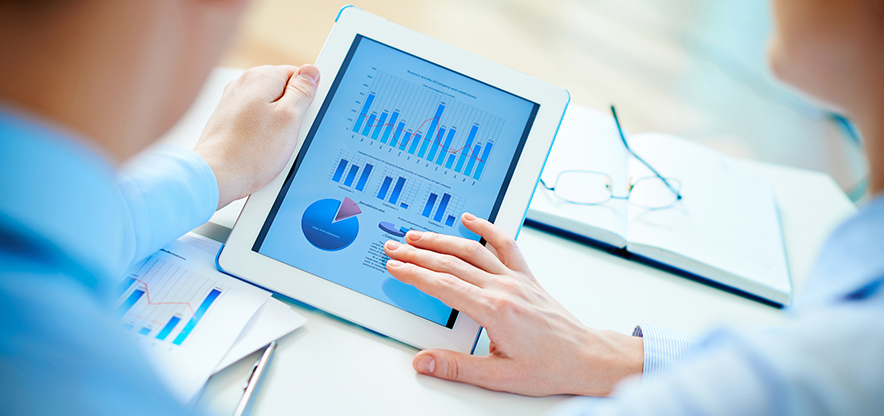 The STI dropped 283 points or 8.3% over the month to 3,117.76;
Rising US-China trade tensions were the main concern;
Mexico was suddenly targeted, markets now wondering who's next;
China's economy is slowing;
Singapore was placed on the US's currency watchlist;
Local companies in focus included Hyflux, Creative;
Outlook remains clouded in trade war-related uncertainty
The story remains the same as it's been for many weeks
By now, investors and our readers would probably have grown weary of reading and hearing that stock markets are being rocked by the US's escalating trade differences with China and as last week ended, also Mexico. After all, headlines about tariffs and trade have been almost ever-present for almost two years, starting soon after the 2016 US presidential elections. The problem however, is that even if everyone is growing tired of the posturing and threats by the US, the fact remains that a widespread trade conflict will have a damaging impact on the world economy – the US included.
China's manufacturing is slowing
The US sanctions against China are already having a negative effect on China. Last week, it was announced that the country's manufacturing purchasing managers' index dropped to 49.4, worse than the 49.9 that economists had expected. A reading below 50 signals contraction.
Adding to the problem of course, is the sheer unpredictability of the US's tactics. Markets do not know where to turn or even who to believe and with increased uncertainty comes heightened volatility.
This should come as no surprise given that the negotiations are being driven by a president whose behavior since assuming office has been inherently unpredictable – it was only a few weeks ago that Trump said that he and the Chinese leadership got on very well and a deal would soon be reached. This has proven not to be the case but even as markets came round to realizing this, they were hit by the US suddenly targeting Mexico.
Mexico gets hit – who's next?
On Friday, the Mexican peso weakened almost 3% against the dollar and spooked markets, adding to concerns of a broader global economic slowdown. There could be more pain ahead, even if the latest threats don't result in action.
The Trump administration said it would impose new tariffs on Mexican imports, starting at 5%, if the country doesn't do anything to curb the flow of illegal immigrants into the U.S., and raising them each month up to 25% "unless the illegal immigration problem is remedied."
Wall Street has not been spared; the STI lost 8.3% last month
What shocked Wall St on Friday was that the US's announcement came just when it appeared that tensions between the countries had eased, with the U.S. preparing to formally submit a replacement for Nafta, which is to be called the United States-Mexico-Canada Agreement to Congress, and after a recent move to lift steel and aluminum tariffs on Canada and Mexico.
With shocks and uncertainty permeating daily trading, the Straits Times Index, which in April  surged above the 3,400 level, finished May at 3,117.76. For the month it lost 283 points or 8.3%, weakening every week. Last week's loss was 52 points or 1.6%.
Over on Wall St the US's trade wars are also damaging prices.  Last week, the Dow Jones Industrial Average lost 770.65 points, or 3.01%, to 24,815.04. It has now fallen for six consecutive weeks, its longest losing streak since 2011. The S&P 500 dropped 2.6%, to 2752.06, while the Nasdaq Composite declined 2.4%, to 7453.15.
Singapore on US's currency watchlist
On Wednesday, the US Treasury expanded its currency watchlist to include several countries, including Singapore, Malaysia, Ireland and Italy. These join a list that had already included Germany, China and Japan. The accusation by the US is that countries on the watchlist are guilty of currency manipulation so as to gain an export advantage and/or to achieve a current account surplus. The Monetary Authority of Singapore has refuted the accusation.
Hyflux got more breathing space, in talks with 7 potential saviours
Debt-ridden Hyflux last Tuesday said a recent meeting with the United Arab Emirates' Utico did not result in any binding agreement and that its talks with Utico were still "exploratory in nature''.  On Wednesday when the company applied to the High Court for a 4-month moratorium extension but received only two, Hyflux said it is in talks with seven different parties for a potential cash infusion and hopes to enter into a binding agreement with one of them by mid-June.
Hyflux also said it will meet its various stakeholders and present a restructuring scheme by end-June and plans to apply for permission in July to convene scheme meetings for creditors in August. It envisions that if all goes according to plan that the restructuring should be completed in September.
Creative Tech stood out
Creative Technology's shares provided one of the local market's bright spots when they surged S$0.51 or 15% on Friday to S$3.95 with 837,500 done after the company announced on Thursday that it is working with Taiwan's Clevo to possibly use Creative's Super X-Fi headphone holography as a hardware solution in Clevo's next generation gaming laptops.
The outlook – is the Singapore market cheap?
The answer to the question posed above depends on whether you think the market has fully priced all the implications of the US's unpredictable actions on the trade front. Analysts appear divided on this point – on Tuesday last week, The Business Times newspaper quoted DBS Group Research's strategist Joanna Goh as saying that downside would be limited to 10% at most because trade worries had already been fully discounted; on the other hand, Credit Suisse's Suresh Tanita said the local market "has yet to price in the effect of a full-scale trade war''.