Date: November 2, 2020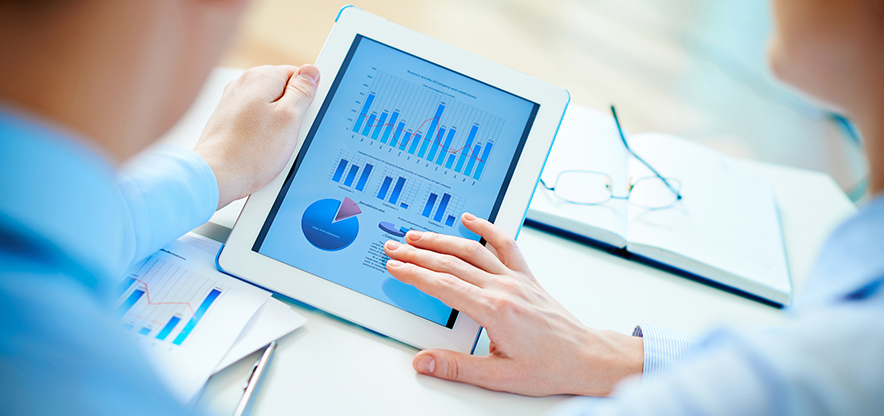 The absence of a US stimulus deal was main focus for Oct;
The STI lost 43 points or 1.7% over Oct at 2,423.84;
US President Trump's positive COVID-19 test played a small part;
Trump's actions surrounding package confused markets;
SPH's shares closed below $1 after company reported first-ever loss;
Resignation of CDL director Kwek Leng Peck made headlines;
Best World dropped lawsuit against Bonitas Research;
Nanofilm debuted with 12.4% gain;
Wilmar's Q3 profit up 20%, proposes special dividend.
The overriding theme for Oct – hopes for US stimulus dashed
If there was a central, over-riding theme for last month, it was that markets took their cue from Wall Street and found themselves tracking developments on the US political front, where a stimulus bill was being negotiated.
This led to somewhat volatile and unpredictable trading because when parties to the negotiations, ie. either Republicans or Democrats, hinted at the possibility of a break-through prices would rise, but when signs emerged that talks had stalled, the market would fall back.
These ups and downs occurred regularly, making for a somewhat volatile month in which the Straits Times Index lost 43 points or 1.7% at 2.423.84. For the final week of October, the index fell 114 points or 4.5%.
Trump tested positive for COVID – but it didn't matter
Of secondary relevance was that US President Trump tested positive for COVID-19. On the day when the news broke it led to a 500-points slide in the Dow futures, bringing the sellers out in force around the region. However, by the end of that day's session, most markets had recovered almost all their losses.
The same pattern of trading was present in the US later that day – prices first plunged on news of Trump's infection but eventually recouped some of their losses before the end of the day.
Trump's actions surrounding stimulus were confusing
Adding to the volatility seen throughout the month was US President Trump's actions in connection with the fiscal package. At various points in the weeks after his discharge from hospital after treatment for COVID-19, he called off talks, then said they were on, then off.
By the end of the month however, it became clear that a deal was not going to be reached before the 3 Nov US Presidential elections with both Democrats and Republicans blaming the other party for the deadlock.
Congress left Washington and will not meet until after Tuesday's elections despite record numbers of new infections and the threat of fresh winter economic restrictions hitting the economy and Americans' wallets. While lawmakers will not send relief before the election, top Democrat Nancy Pelosi signalled to chief Republican negotiator Steve Mnuchin that she wants to continue discussions after the country votes.
SPH shares sank below $1 on first-ever loss
Shares of media and property company Singapore Press Holdings were in focus last month after SPH reported its first-ever loss which amounted to $83.7m for the year ended 31 Aug. The stock, which had already been on a steep downtrend in the year before the figures were released, then sank below $1 when the numbers were announced and spent most of the rest of the month hovering around that level. The counter ended October at $0.99.
Pushing SPH into the red was a $232m non-cash fair value loss, mostly on its malls and purpose-built student accommodation assets. Operating revenue fell 9.8% to $865.7m, operating profit fell 41% to $110m and media advertising revenue dropped 31%. The media segment posted a pretax loss of $11.4m.
Analysts pointed out that even excluding one-off items, operating profit would still have been below consensus. The figures prompted analysts to lower their ratings for SPH – DBS analysts lowered their target price from $1.26 to $1.09 as they expect weakness to persist in the media segment for FY21 whilst CGS-CIMB lowered its target from $1.35 to $1.10.
CDL director Kwek Leng Peck resigned
Non-executive and non-independent director Kwek Leng Peck resigned on Monday last week from property giant City Developments (CDL)citing disagreement with the company's board and management over an investment in Sincere Property Group in China and the management of London-based, wholly-owned Millenium & Copthorne Hotels.
Mr Kwek is the cousin of CDL's executive chairman Kwek Leng Beng and is the uncle of CDL's group chief executive and executive director Sherman Kwek, son of Mr Kwek Leng Beng.
Best World dropped defamation suit against Bonitas Research
Mainboard-listed beauty products firm Best World has decided not to pursue a defamation lawsuit against short-seller Bonitas Research. On Friday it said this is so its management can focus on its business.
Trading in Best World has been suspended since May 2019. SGX has said the suspension will continue indefinitely until the firm addresses concerns over its accounting practices.
Nanofilm makes impressive debut
Nanofilm Technologies' shares on Friday ended its mainboard debut at $2.91 – $0.32 or 12.4% above its initial public offer price (IPO) of $2.59. Volume traded was 106.5m shares.
The company specialises in advanced materials and nanoproducts. Among its cornerstone investors is Venezio Holdings, which is an indirect wholly-owned subsidiary of Temasek Holdings and Aberdeen Standard Investments (Asia) whilst Temasek is also a substantial shareholder.
Wilmar's Q3 profit up 20%, special dividend proposed
Agri-business firm Wilmar International on Friday reported a 20% rise in Q3 net profit to US$536.6m, including a 19.6% rise in core net profit to US$501.4m, its highest Q3 core net profit figure since listing.
In commemoration of the successful listing of its China unit YKA on the Shenzhen Stock Exchange on 15 Oct, Wilmar has proposed a special dividend that should add up to about US$300m. Details will be announced in February when the company releases its full-year results.