Date: December 30, 2019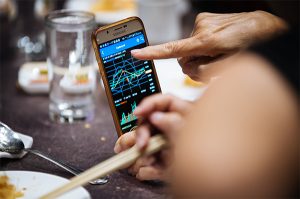 STI gained 14.14 points at 3,212.39;
Support came mainly from Wall St's all-time highs;
November's factory output disappointed;
China's industrial profits grew 5.4% year-on-year;
Local trading focused on penny stocks
Perhaps understandably given the holiday season, trading in local stocks was quiet last week, with the Straits Times Index trading within a narrow band throughout.
There was however, a slight upside bias thanks to Wall Street's record highs, and this resulted in the STI rising 14.14 points or 0.4% over the week to 3,212.39.
Most of daily trading was concentrated in penny stocks – on Friday for example, 1.38b units worth $544.7m, for an average of 39 cents per unit traded.
There was not much in the way of concrete, market-moving news that emerged last week. There were no fresh developments on the US-China trade front, whilst on the domestic economic front, hopes of a quick turnaround were dashed when it was announced that November's factory output fell at the steepest pace in four years.
Manufacturing dropped 9.3% year-on-year, erasing progress made during the previous two months, mainly on declines in the heavyweight semiconductor and pharmaceutical industries.
Analysts responded by saying the numbers were within expectations. For example, Citi economists said in a flash note that the data is consistent with their earlier view that the growth recovery is likely to be gradual but uneven''.
Over in China, there was something to cheer about after news that profits at the country's industrial firms grew 5.4% year-on-year, the fastest pace in eight months.