Date: September 9, 2019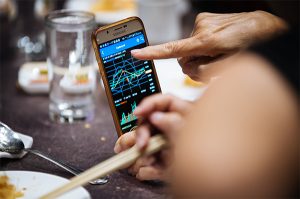 The STI rose 38 points or 1.2% over the week at 3,144.48;
One reason was withdrawal of Bill in Hong Kong;
Another was announcement that US-China trade talks will resume soon;
Yield curve righted itself after recent bouts of inversion;
Private sector economists revise S'pore's growth rate downwards;
Yanzijiang in play after order wins, cash offer for San Teh
After all the bad news concerning US-China trade that has loomed large over global markets over the past few months, investors latched onto two positive developments to push stocks up – news that Hong Kong's government has withdrawn its extradition Bill and that the US and China will resume trade talks in October.
Although a significant portion of the support was likely from short-covering as opposed to genuine buying, it nonetheless brought welcome relief to markets that had been grappling with an ever-darkening economic outlook, a US Treasury yield curve that had repeatedly inverted in the past month and has thus led to recession worries and no clarity on either the trade or interest rate fronts.
Hong Kong withdrew the Bill that started it all
Markets got off to a rocky start when fresh tariffs by both the US and China on each other's goods took effect on Monday but prices perked up on Wednesday after the Hong Kong government withdrew its controversial extradition bill that was the source of the discontent that had sparked the protests that have been ongoing for two months now.
Over in the former British colony, the Hang Seng Index added almost 1,000 points or 4% at 26,523 when the news of the bill withdrawal broke. In response, the STI on Wed jumped about 40 points or 1.3% at 3,130, not surprisingly led by the HK-based Jardine group. In this connection although Jardine Matheson and Jardine Strategic posted solid gains it was Hongkong Land that was the best performer, surging US$0.45 or 8.3% to end Wed at US$5.89.
The burst of interest helped push Wed's turnover to $1.3b, which was 22% more than the January-July daily average.
China's manufacturing number wasn't too bad
Activity in China's services sector expanded at the fastest pace in three months in August as new orders rose, prompting the biggest increase in hiring in over a year, a private survey showed on Wednesday.
The Caixin/Markit services purchasing managers' index (PMI) picked up to 52.1 last month, the highest since May, compared with July's 51.6. The index has stayed above the 50-point that separates growth from contraction on a monthly basis since late 2005.
Stronger job creation by services firms will be welcome news for Beijing, which is struggling to reverse a prolonged slump in the manufacturing sector, stemming from the country's trade conflict with the US which has dragged economic growth to near 30-year lows.
China and the US to resume talks
On Thursday, markets extended their bounce after China's Commerce Ministry announced that talks with the US would resume high-level in Washington "in a few weeks''.
According to a Washington Post report, uncertainty over trade policy is shaving about 1 percent off the global economy, hitting the United States, other advanced economies and emerging markets with roughly equal force, according to a new Federal Reserve study of corporate earnings calls and press reports.
The yield curve righted itself
On Wednesday the yield on the benchmark 10-year Treasury held steady at 1.456%, while the yield on the 30-year hovered at 1.958%. The 2-year Treasury rate, however, fell 3 basis points to 1.428%, its lowest level since 2017.
Private sector economists revised Singapore's growth downwards
According to the Business Times in a Thursday report, private sector economists have sharply lowered their full-year growth forecasts for the local economy to just 0.6%, down from their estimate of 2.1% in June. The report said this is not surprising, given the escalation of trade tensions between US and China.
Yangzijiang still in play – market still cautious
Chinese shipbuilder Yanzijiang has been in focus over the past few weeks after news that its chairman is assisting in an official investigation. The company on Wednesday announced it has signed five new contracts with Asian customers. Together with two announced in August, Yangzijiang has signed new order contracts for seven vessels worth US$395 million so far in the third quarter of 2019.
Citi Research said in a note that the contract wins reaffirms its view that the chairman's leave of absence is unlikely to affect the company's day-to-day operations and its ability to attract new orders. "While we acknowledge that share price overhang and volatility is likely to persist, we await further clarity on the chairman's status; the recent order win replenishment is key to instilling investor confidence in the stock''.
Offer to delist San Teh
The Kao family that controls the mainboard's San Teh, last week made a voluntary conditional cash offer for the company at S$0.28 per share. The price is an 81.82% premium over the last traded price on Tuesday, 90.48% higher than the volume-weighted average price (VWAP) over the past month and 72.84% higher than the VWAP over the past 12 months.
As of Thursday, the offeror and concert parties controlled 67.24% on all shares. The offer is final and will not be revised, and is conditional on the offeror accumulating at least a 90% stake. San Teh deals in property development, hotels and PVC pipes and fittings.