Date: September 6, 2021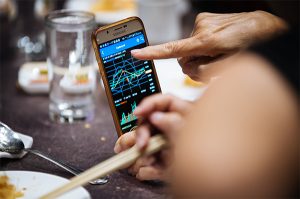 The Straits Times Index added just 3 points at 3,083.85;
Wall St's all-time highs had little or no effect here;
Daily turnover sank after Tuesday's portfolio rebalancing;
Poor Friday US jobs report could be positive for US stocks;
Jardine group among STI's worst performers;
Yangzijiang is the STI's best performer;
SGX announced its SPAC listing rules;
Proxy adviser for SPH's restructuring plan said benefits outweigh costs
In an uninspiring week, 3 features stood out
The week that just passed was notable for three reasons, two relating to the local market and the third to Wall Street.
The first was that the local market's decoupling from Wall Street that started several weeks ago appeared to continue last week, and the second was that the large, mid-week plunge in the Straits Times Index on Tuesday 31 Aug was most likely due to some form of month-end portfolio rebalancing (or window un-dressing), possibly brought on by changes to the MSCI equity indexes that took effect that day.
The third was the huge miss in US jobs reported on Friday, which undermines the belief in a growing, "Goldilocks'' economy, i.e., one which is not too hot and not too cold.
The fact that the Dow Jones Industrial Average and S&P 500 faltered from their upward marches on Friday after the report's release suggests some concern; however, this may not last if the market there switches to "bad news is good news'' mode as this could in turn imply the US Federal Reserve might delay its tapering plans.
The decoupling from Wall St continued
The decoupling hypothesis was raised in this column some weeks ago as the STI fell progressively below 3,200 and 3,100 even as the major US indices have kept climbing to new all-time highs.
Such was the case again last week as the STI recorded an unremarkable 3 points rise to 3,083.85 when all three Wall St benchmarks rose to fresh, historic levels during the week.
The 31 Aug plunge in prices and spike in volume
The portfolio rebalancing conjecture received support when volume done on 31 Aug at S$2.09b was more than double the S$972.5m the day before. Furthermore, turnover on Wed, 1 Sep, fell by more than half to S$1.02b. The lowest daily dollar volume for the week came on Friday when 2.02b units worth S$971.4m were traded.
US economy: will stocks rise later as bad news is good news?
US employers added 235,000 jobs in August, far short of the 750,000 economists anticipated and reflecting an ongoing labour shortage and the Covid-19 Delta variant's impact.
The disappointing increase in nonfarm payrolls last month is the smallest since January and caused Wall St to retreat from record levels on Friday. It adds to a growing picture that the US economy may have hit a roadblock, possibly due problems created by the Delta variant of the COVID-19 virus.
Earlier in the week came news that the Chicago PMI (Purchasing Managers Index) came in at 66.8, down from 73.4 in July and lower than the reading of 68.4 economists had predicted and that consumer sentiment had dropped sharply.
Lynn Franco, senior director of economic indicators at the Conference Board, said concerns about the Delta variant as well as rising food and gas prices weighed on respondents' economic outlook. The headline index fell to a six-month low of 113.8 from 125.1 a month earlier, far short of the 124 economists anticipated
However, even though all this adds up to signs of slowing growth, the weakness in stocks on Friday could be only temporary because it could lead to Fed to delay tapering its US$120b bond purchases, monetary injections that have kept interest rates low. If investors switch to "bad news for the economy is good news for stocks'' mode, then it will be only a matter of time before prices rebound.
Jardine group has been among worst STI performers
Part of the reason for the weakness in the STI has been pressure on the Jardine group of companies, which according to a 1 Sep Bloomberg news report has been due to concerns over a resurgence of the Delta variant of COVID-19 in Southeast Asia.
According to Bloomberg, shares of venerable trading firm Jardine Matheson, which gets more than half of its annual revenue from Southeast Asia, dropped 8.6% in August, ranking it among the worst performers on the Straits Times Index. The report also said Jardine group shares lost a combined US$5b in August and that supermarket operator Dairy Farm International is the STI's top loser this year with a 15% loss.
Yangzijiang has been STI's best performer
On the other end of the performance spectrum from Dairy Farm is Yangzijiang Shipbuilding, which up to Wednesday had gained $0.69 or 72.8% at S$1.64. According to a Business Times report, the company is the beneficiary of an e-commerce-fuelled sea freight boom – its order book stood at over US$8.6b for 167 vessels as of early August, including 112 orders worth S$6.6b secured since the start of January.
The report also said UOB Kay Hian recently noted the possibility that the stock, whose market capitalisation is now S$6.5b, could be re-introduced into the MSCI Singapore Index from which it was dropped last November when its shares were selling for about half of their present value. The counter ended the week at S$1.62.
SGX announced SPAC listing rules
Singapore Exchange unveiled new rules on Thursday to allow special purpose acquisition companies (SPACs) to list in the city-state, after rolling back some measures that were viewed as too strict by market participants.
Following a market consultation, SGX's regulatory arm announced rules that included halving the minimum capitalisation requirement for SPACs to S$150 million ($112 million) from its initial proposal.
It also said it will now allow warrants to be detachable and all shareholders would have redemption rights.
SPACs are also known as "blank-cheque'' companies because they are shells formed by a group of investors known as sponsors to raise money through an initial public offer but with no business yet. The shell has then to use the money to buy into a business within a specified time frame, a process known as de-SPACing.
Benefits of SPH's media restructuring will outweigh costs: Glass Lewis
Proxy advisory firm Glass Lewis last week said the anticipated benefits of Singapore Press Holdings' media restructuring will outweigh the costs given that the media business will continue to face losses for years to come.
Once the media unit is hived off into a separate unit, more working capital can be freed to fund SPH's more profitable business, said Glass Lewis.
The jettisoning of the media assets into a company limited by guarantee and the adoption of a new constitution are the first steps in a proposal that also includes, as a second step, a privatisation offer for SPH by Keppel Corp.
SPH shareholders have until 2.30pm on 7 Sep to file their proxy forms for voting at the 10 Sep virtual extraordinary meeting on the first steps.