Date: May 31, 2021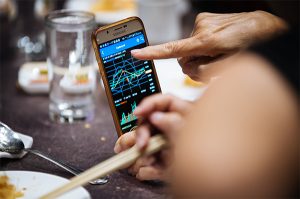 Investors managed to shrug off US inflation and Fed tapering worries;
The STI rose 61 points or 1.95% at 3,178.55;
Positive local economic news helped, including new S$800m package;
GDP strength translated to market performance: SGX;
Singtel, SembCorp Industries announced restructurings.
Economic optimism edged out inflation and Fed tapering worries
The local stock market last week was subject to the same forces that have driven it and other global equities for several months now.
On the one hand there was positive local and US economic data to provide support and optimism for what lies ahead after the COVID-19 pandemic ends.
On the other hand, there was a drag from US inflation worries and concerns that the fresh waves of COVID-19 infection being experienced globally will retard the fledging economic recovery that many countries are reporting. For example, Malaysia on Friday imposed a total lockdown for two weeks while Japan declared a state of emergency for the next three weeks for several areas.
As always, daily trading was driven by expectations of how Wall St might perform in the sessions ahead each day as signaled by the Dow futures, as did how the US market actually moved overnight. In the end, optimism prevailed, resulting in the Straits Times Index gaining 61 points or about 1.95% over the week at 3,178.55, with the gains spaced out evenly on either side of the Vesak Day holiday on Wednesday.
US inflation and Fed tapering concerns
Providing the basis for concerns over US inflation were signals from the US Federal Reserve that the central bank may soon start tapering, or reducing, its US$120b a month bond-buying programme.
Fed Vice-chairman Richard Clarida told Yahoo! Finance in a Tuesday morning interview that the time to discuss scaling back the asset-purchase program may be nearing.
"I think it's going to depend on the flow of data that we get," the Vice Chairman said, offering the clearest comments on the Fed's tapering plans, since minutes were released on Wednesday from the Fed's late-April meeting.
On Thursday, Dallas Fed President Robert Kaplan in an interview with CNBC said that it would be "wise to start talking about moderating some of the asset purchases that [the Fed] put in place during the crisis."
Positive local economic news helped provide support
Singapore's first quarter Gross Domestic Product (GDP) grew by 1.3% year-on-year, better than the market's expected figure of 0.9%. The manufacturing sector expanded by 10.7% year-on-year, up from 10.3% the previous quarter.
The Ministry of Trade and Industry is maintaining its full-year growth forecast of 4-6% owing to "the larger-than-usual degree of uncertainty over the course of the pandemic globally as well as our own domestic situation''.
On Friday, the Government announced it will be providing a new S$800m support package for firms and individuals affected by the latest curbs.
GDP strength translated to gains in the market
The Singapore Exchange's (SGX's) My Gateway education portal in a report titled "Singapore Stocks Paralleled GDP Strengths in 1Q 2021'' noted that key drivers of the 1Q21 GDP growth were manufacturing, finance & insurance and wholesale trade sectors, with 11% YoY manufacturing growth and the wholesale trade segment bolstered by a 7% YoY increase in foreign wholesale trade sales volume.
"Strength in the manufacturing, finance & insurance and wholesale trade sectors was also observed in relevant Singapore-listed stocks. Singapore's 20 most traded manufacturing-related stocks averaged 14% gains in 1Q21, while bank stocks lead global stock markets in 1Q21, and multiple trade and logistic related stocks reported resilient 1Q21 earnings'' said My Gateway.
It added that thanks to expansionary monetary policies, bank stocks led global stock markets in 1Q21.
"The day-to-day moves of global bank indices were 95% correlated with DBS Group Holdings, Oversea-Chinese Banking Corp and United Overseas Bank in 2020. Likewise, the median gain of the top quartile of globally listed banks is 21% in the 2021 year to 24 May. The Singapore trio continued to move in tandem with their global peers, averaging 19% gains, while being recipient to S$2.1 billion of net institutional and net proprietary inflows in the 2021 year to 2 May''.
Singtel, SembCorp Industries announced restructurings
On Thursday, two market heavyweights announced restructuring plans. First, Singtel said it is looking to unlock the value of its infrastructure assets which consists of towers, satellites, subsea cables and data centres.
The telco said its strategic review will look to bridge the valuation gap between individual assets and the integrated telco assets and to monetize assets that do not fit with, or are less important to, the group's vision.
Analysts were quoted as saying this is long overdue with one estimate of the value of infrastructure assets being S$5-6b.
Singtel's plans were unveiled at the same time as its results – a 92.7% drop in 2H net profit to S$87.6m. Earnings per share fell from S$0.0736 for 2H2020 to S$0.0053. For the full year, net profit fell 49% to S$560m. Singtel's shares lost S$0.04 over Thursday and Friday at S$2.42.
On the same day, SembCorp Industries (SCI) said it aims to grow profit contribution from its sustainable solutions portfolio from 40% currently to 70% by 2025 as part of the group's new strategic plan to transform its portfolio 'from brown to green''.
It said it targets to achieve a compounded annual growth rate (CAGR) of 30% for its renewable energy portfolio by 2025 and a CAGR of 10% for its integrated urban solutions portfolio.
UOB-Kay Hian raised its target price for SCI from S$2.27 to S$2.59 as it views the move positively, while CGS-CIMB raised its target from S$1.97 to S$2.43, noting that the focus on renewables is an attractive investment thesis. Elsewhere, DBS also upped its target for SCI's shares, from S$1.85 to S$2.40.
SCI's shares gained S$0.07 over Thursday and Friday to close at S$2.20.