Date: June 29, 2020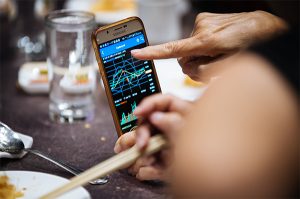 The STI fell 30 points or 1.2% over the week to 2,604.51;
Prices continued to track COVID-19 developments and Wall St;
Industrial production fell in May;
Possible window-dressing in week ahead off first half;
US jobs report on Thursday will be closely watched;
Stocks in play included Wilmar, Progen while Southern Alliance debuted
No surprises as the Straits Times Index tracked COVID-19 developments
It was a relatively quiet five days for the local stock market as the drop in volatility seen in the third week of June spilled over into the fourth. This meant that volume, which had spiked up in recent months, fell back considerably. However, traders still tracked developments on the COVID-19 front throughout the week, mainly those from the US where fears of a second wave of virus infections capped prices on Wall Street, particularly on Friday.
The net result was that although the Straits Times Index rose 14.36 points on Friday, this was not enough to prevent a 30-points loss or 1.2% loss for the week at 2,604.51.
Although Wall St's Friday plunge, which saw the Dow Jones Industrial Average drop 2.8% is likely to weigh on prices here on Monday, there is the possibility that month-end or half-year window dressing could see the index enjoy some support.
Southern Alliance enjoyed modest debut
Malaysia-based iron ore producer Southern Alliance Mining on Friday ended its debut on Catalist at S$0.27, S$0.02 or about 8% above its offer price of S$0.25 on volume of 4.2 million. The company had offered 76 million placement shares that were fully taken up.
Industrial production fell in May
Singapore's industrial production for May fell 7.4% year-on-year despite sustained strength in pharmaceutical production. The fall – which came after two consecutive months of growth – means that economists are maintaining their forecasts of a double-digit economic contraction in the second quarter.
SIA to record one-off S$123m charge
Singapore Airlines on Friday said it will record a total one-off charge of S$123m for its first quarter ending 30 June in view of the likely liquidation of NokScoot, a 49%-owned associated company of Scoot Tigerair. SIA's shares on Friday fell S$0.02 to S$3.82 on volume of 7.5m.
Stocks in play – Wilmar, Progen
Shares of agribusiness firm Wilmar International were among the week's best performers following an announcement earlier in the week that the company plans to list China subsidiary on the Shenzhen Stock Exchange.
Air conditioning contractor Progen's shares on Friday rose an amazing S$0.031 or 182% to S$0.048 on volume of 95 million, drawing a query from the Singapore Exchange.
The outlook
Trading in the week ahead is not expected to depart significantly from the pattern of the past 4-5 months. Movements in the STI are expected to be dictated by rises and falls in the Dow futures and also how Wall Street performs each day.
In the US, Friday's weakness came after news of a rapid increase in daily coronavirus infections in some states which prompted speculation about new restrictions and a slowdown in the economy reopening.
On top of that, there are worries of a fresh trade dispute, this time between the US and Europe. The White House is weighing new tariffs on US$3.1 billion of exports from France, Germany, Spain and the UK.
The American Trade Representative wants to impose new tariffs on European exports like olives, beer, gin and trucks, while increasing duties on products including aircrafts, cheese and yogurt, according to a notice published last week.
June's jobs report in the week ahead is expected to show that Americans are heading back to work, with economists forecasting 3 million jobs were added. The report will be issued on Thursday instead of the usual Friday release, due to the July 4 holiday.