Date: September 3, 2018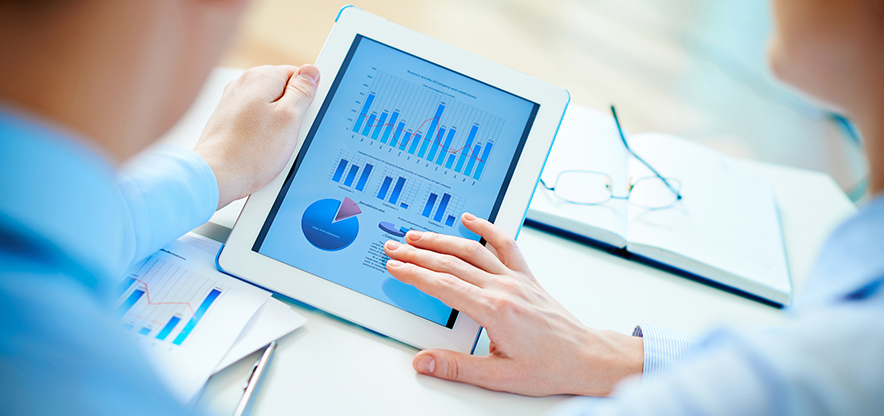 STI fell 106 points or 3.2% over the month to end at 3,213.48;
Trade wars played a key role – between US and China, then US-Mexico-Canada;
Turkey's collapse followed by worries about Argentina also dampened sentiment;
A slowing China and its weak stock market also played a part;
Dovish Fed helped support Wall Street stocks;
Flight to safety pushed bond yields lower;
Noble Group won shareholder approval for restructuring;
Daily turnover in local market was low.
Over the course of August, the Straits Times Index fell more days than it rose – 15 versus 6. Along the way, it lost the 3,200 level briefly, when it closed at 3,199.89 on Tuesday, 21 August. It had earlier lost the 3,300 level on 2 August.
Volume throughout the month was low, ranging from a weak S$764 million on 27 August to the high of S$1.5 billion on 23 August. The main index movers – as always – were the banks, Jardine group and Singtel.
US-China trade still ongoing, Mexico and NAFTA also in spotlight
On the trade front, the month also started off on the wrong note with China threatening to levy tariffs on US$60b worth of goods in retaliation to the US's moves at the end of July. Like the outlook for interest rates though, the month ended on a positive note for stocks when the US announced a likely trade deal with Mexico that was aimed at replacing NAFTA, the North American Free Trade Agreement.
Despite Wall Street's highs and a dovish Fed, some are still bearish
The month started with the 10-year US Treasury yield touching 3% but it ended with the yield around 2.85%, thanks mainly to dovish speech by US Federal Reserve chairman Jerome Powell in Jackson Hole, Wyoming on Friday 24 August. At the Fed's 1 August meeting, interest rates were left unchanged.
In his Jackson Hole speech, Mr Powell said US inflation did not look like overheating, which meant that the Fed could be more measured in its rate hikes. Earlier that same week, US President Donald Trump criticized the Fed for its tightening policy.
At the start of the month, Morgan Stanley said that earnings misses by Netflix and Facebook lent support to its earlier defensive call. Its chief strategist Michael Wilson said the average portfolio would suffer the selling would be concentrated in tech, consumer and small cap stocks.
In a note to clients last week quoted by US newspaper Barron's on Wednesday, Mr Wilson stood by his call. "Over the past two months, the U.S. equity market has moved decidedly more defensive and value is showing more persistent performance versus growth," he wrote. The move to defensive sectors and value strategies, along with "weak breath and underperformance in former tech leaders," are examples of the market "speaking loudly" with a view that is getting overshadowed by the indexes' recent gains.
"The message? The market seems to be (rightly in our view) worried about growth slowing later this year and next. The causes of the slowdown are obvious — tough comparisons, Fed tightening, cost pressures mounting, and the risk of trade tensions turning more consequential."
JP Morgan's boss Jamie Dimon in the meantime, said yields should be around 4% and that the market should prepare itself for 5% yields.
On 7 August, Tesla's boss Elon Musk tweeted that he was considering taking his firm private at US$420 per share, which was a hefty premium to the market price at the time. After an initial surge of interest in Tesla's shares though, skepticism set in and the stock fell back. US regulators announced they would investigate whether Mr Musk violated any disclosure rules with his tweet.
Turkish worries spread to emerging markets, Russia, China and Argentina also in the picture
In mid-August, Turkey's economic worries leapt to the forefront, prompting contagion fears for other emerging markets. Concerns over the independence of its central bank and monetary policy, and a diplomatic row with the US saw Turkey's 10-year government bond yield jump 15 basis points on Friday, 10 August to 20.34%. In response to US sanctions, Turkey retaliated with tariffs on US tobacco, cars and alcoholic beverages.
The US is demanding that Turkey drop terrorism charges against an American pastor who had been living and working in the country for several years. On 13 August, the Turkish lira had lost 45% of its value against the US dollar since the start of the year.
Also, in mid-August the US imposed trade sanctions on Russia in response to a nerve gas attack earlier this year on a former Russian agent living in the UK.
There were also concerns during the month about the health of China's economy, following release of below-par economic reports. A weak yuan contributed to a stock market selloff that added to pressure on local stocks.
As the month drew to a close, Argentina's debt problems came into the picture after the government asked for early release of a loan from the International Monetary Fund and the country's central bank raised its interest rates to 60% to defend its currency.
Noble Group – some light at the end of the tunnel
Noble Group's shares received a 22% boost on 21 August after Bloomberg reported that Deutsche Bank is offering to buy the company's senior unsecured bonds for 45 per cent of face value. Bloomberg said any purchases would be on behalf of Deutsche, and that the tender process will increase support for a planned restructuring as any notes acquired would be committed to the restructuring.
On Monday 27 August, Noble won approval from a majority of shareholders for a US$3.5 billion debt restructuring that is aimed ensuring the survival of the commodity trader.
Faced with the prospect of the company's insolvency, shareholders reluctantly backed a debt-for-equity swap that will leave them with ownership of just 20 per cent of the business, while handing majority control to a group of creditors comprised mainly of hedge funds.
The approval had been widely expected and Noble's shares duly fell victim to "buy in anticipation, sell on news'' when they resumed trading on Tuesday with a $0.021 or 14% loss at S$0.128 on volume of 74.6 million. They ended the month at S$0.124.