Date: September 7, 2020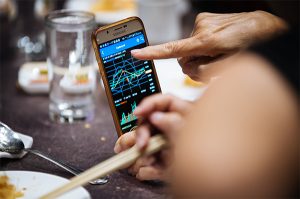 US indices closed week sharply lower ahead of long weekend;
STI was dragged lower by 30 points or 1.2% at 2,509.64;
Co-founders of SK Jewellery table privatisation offer;
Aspen moves ahead with plan to diversify into glove making;
Corporate Governance Advisory Committee said directors should state upfront if they are subscribing to rights issues;
Analysts still positive on equities despite selloff.
US tech stocks plummet on Thursday, dragging local market lower
Thursday's selloff on Wall Street was the main feature of last week's trading, resulting in the Straits Times Index losing 30 points or about 1.2% over the five days at 2,509.64. Of this loss, 22.15 points came on Friday in response to the US market's steep dive on Thursday that affected mainly technology stocks.
It was these stocks which have led the US market higher over the past few months and it was falls in these counters on Thurs that led the major indexes to some of their largest one-day losses in months with the Dow Jones Industrial Average losing 808 points or 2.8% to 28,292 and the Nasdaq 100 Index losing 5%.
Prior to Thursday, the S&P 500 had been up in nine of the last 10 sessions with some observers saying that complacency and optimism were unjustifiably widespread given the grim economic outlook. In addition, the S&P 500 and Nasdaq indices had posted five consecutive weeks of gains before last week's selloff.
Thursday's tumble was one of the worst since a new bull market began on 23 March when the Federal Reserve signalled its willingness to provide unlimited support to key financial markets, stocks have notched remarkable gains.
As of the close of trading on Wednesday, they were up 60 percent over that period, helping pull the market to new record-highs On Thursday, a fresh update on new claims for unemployment insurance showed that the virus was still battering the labour market, with more than 800,000 people filing claims for new benefits in the week before. About 29 million were receiving some form of unemployment assistance as of mid-August, a sign of deep distress in the "real" economy.
The US market will be closed for Labour Day on Monday.
SK Jewellery's founders aim for privatisation
Shares of Catalist's SK Jewellery Group sprang into play last week after the company's co-founders tabled a privatisation offer at S$0.15 per share. The stock had been trading at just below S$0.10 when the offer was made, resulting in a 57% or S$0.053 spike up in the price to S$0.149, a two-year high.
The offer is conditional on the offeror, OroGreen Investment, achieving a shareholding of at least 90%. OroGreen is the investment vehicle of the company's three co-founders.
Aspen presses on with glove making plans
Malaysian property firm Aspen Group, which previously announced its intention to diversify into glove making, said its wholly-owned subsidiary Aspen Vision All (AVA) has entered into joint venture and shareholder's agreement to handle the venture.
AVA signed the agreement with global capital market investor CMY Capital and Mr Iskandar Bashar Abdul Kadir, a former advisor in the Economic Planning Unit of the Malaysian Prime Minister's Office, who has also been appointed to be the managing director of Aspen Glove, the group's new unit for the proposed business.
Directors should tell whether they intend to subscribe to their rights issues
The Corporate Governance Advisory Committee (CGAC) last week said directors of listed companies should disclose whether or not they intend subscribing to the rights issues proposed by their companies.
The CGAC noted that current listing rules require a company proposing to raise capital via a rights issue to provide a statement by its directors on why the exercise is in the interests of the company and their basis for forming this view. However, this is not necessarily a statement on the suitability for shareholders and as the committee noted, "it is not inconsistent for a director to hold the view that the rights issue is in the company's interest but still choose not to subscribe''.
Hence, for good corporate governance, companies should disclose whether the directors intend to subscribe to their rights entitlements if they own shares in the company.
Currently, companies are required under the Securities and Futures Act to disclose whether their directors take up their rights issues, however, this is after the exercise is completed. "The CGAC recommends that upfront transparency would be preferable'' said the committee.
Analysts still positive
According to reports, market watchers remain optimistic about stocks. For example, DBS Bank's equity market strategist Yeo Kee Yan was quoted in The Business Times on Saturday saying "Despite near-term headwinds, we think equities will remain in favour amid progressing optimism of COVID-19 vaccine development, signs of broadening recovery and the Fed's commitment to keep rates low for longer'' ("Asian bourses trail Wall Street's bloodbath but analysts upbeat'' Business Times Weekend Sep 5-6 2020).
In the same report, Saxo's head of equity strategy Peter Garnry was quoted saying Nasdaq's selloff was driven by dynamics in the options market where market makers likely created a negative feedback loop through their hedging activities.