Date: August 17, 2020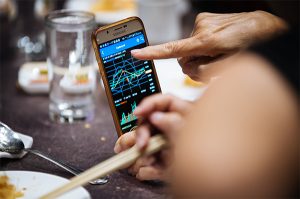 News of vaccine trials supported stock prices;
STI gained 36 points or 1.4% at 2,581.32;
Shares of glove makers took a beating on vaccine news;
Temasek pulled out Keppel deal, surprising most observers;
Sembcorp and Sembmarine shareholders approved demerger plan;
Most local firms reported poor results because of COVID-19;
Singapore suffered worst quarterly contraction on record
Vaccine news helped boost sentiment
News of potential vaccines to treat the COVID-19 virus helped provide some support for stocks last week, as Wall Street remained elevated on hopes of a large stimulus package to boost the country's flagging economy. The Straits Times Index continued to react to news from overseas, primarily virus-related, and despite at 14.65 points loss on Friday, still managed to record a 36-points gain at 2,581.32.
Shares of Glove makers took a beating
Shares of the local market's three listed glove makers Top Glove, Riverstone and UG Healthcare crashed on Wednesday after news of possible COVID-19 vaccines in Russia, Singapore and the US.
On Tuesday, pharmaceutical firm Arcturus Therapeutics announced that Singapore's first volunteers have been given a dose of vaccine that it developed with Duke-NUS Medical School. Russia separately said it has succeeded in developing a vaccine whilst the US said it will buy 100m doses of drugmaker Moderna's potential vaccine.
The pressure on the three glove firms came because demand for surgical gloves will fall if a vaccine is actually found. As a result, shares of Top Glove plunged 9.3% or S$0.84 on Wed to S$8.19, Riverstone's loss was 9.4% or S$0.43 at S$4.14 while UG Healthcare plummeted 11.6% or S$0.39 at S$2.98. They ended the week at S$8.20, S$4.06 and S$2.80 respectively.
Despite the selloff, Bloomberg news quoted Citigroup as saying it expects demand for gloves to remain high. It quoted Citi analyst Megat Fais saying "even with a vaccine, a structural step-up in glove usage is on the cards as the pandemic may well accelerate the narrowing of the gap between emerging market and developed market glove consumption''.
Temasek surprised market by withdrawing Keppel offer
On Monday, Temasek surprised the market when it announced it is withdrawing its S$4b partial offer for Keppel Corp. Last October, Temasek, which already owns about one-fifth of Keppel, offered to buy an additional 30.6% subject to a number of key terms, including there being no material adverse change in the group's financial performance.
The clause in this offer states that Keppel's profit after tax must not fall by more than 20 per cent, or about $557 million, over the cumulative four quarters from the third quarter ended September last year. This precondition was breached with Keppel's latest results that included a S$697m loss for the quarter ended 30 June.
Analysts had previously expressed confidence that Temasek would go ahead with the deal, albeit at a lower price than the original S$7.35 per share. However, Azure Capital's Terence Wong was quoted in Business Times on Tuesday as saying the withdrawal was understandable given that Temasek had announced the deal before COVID-19 before there were "many fires to fight''.
Keppel's shares on Tuesday were sold off, falling $0.60 or 11% to S$4.80 on volume of 31.8m shares, its lowest close in four years. DBS Group Research, Credit Suisse and Macquarie Group were among the brokers who downgraded the stock after the news of Temasek's withdrawal.
Sembcorp, Sembmarine shareholders vote in favour of demerger
At extraordinary general meetings held on Tuesday, shareholders of Sembcorp and subsidiary Sembmarine voted in favour of the companies' two-part recapitalisation and demerger proposal.
Weak earnings continue to be reported by most local firms
The bottomlines of locally listed companies continue to be hit by the virus-led economic slowdown with lower profits reported last week by many firms, including UOL, UMS and SBS Transit. On Friday, transport operator ComfortDelgro reported a net loss of S$6m for the six months to 30 June compared to S$146.3m a year ago.
Singapore suffered worst economic contraction on record in 2Q
The government last week announced that the economy shrank 13.2% in the second quarter, the worst slump on record. This has prompted a revision of the official forecast for 2020 economic growth from 5-7% compared to 4-7% previously.
Trade and Industry Minister Chan Chun Sing said that growth over the past 2-3 years has been negated and that the painful truth is that the country will not return to a pre-COVID-19 world any time soon. He added that the recovery, when it comes, will be uneven.