Date: June 28, 2021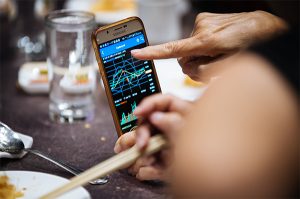 US market cheered US$1.2 trillion infrastructure package
STI fell 23 points or 0.7% to 3,121.60 despite Wall St's records;
Wall Street's "fear'' index has fallen sharply, boosting sentiment;
US inflation appears "transitory'', also boosting sentiment;
Keppel-SembMarine in talks to merge O&M assets
SGX RegCo expands enforcement powers
The Straits Times Index fell 23 points or 0.7% last week to 3,121.60 despite Wall Street's positive showing. Trading was relatively brisk, with dollar volume staying above the S$1b mark every day.
On the overseas front, the main market-moving news was the striking of a bipartisan agreement in Washington of a US$1.2 trillion infrastructure package that Wall Street celebrated by pushing the S&P 500 to all-time highs on Thursday and Friday.
The Dow Jones Industrials Average also benefited, mainly because the package could provide a moderate boost to the economy—and lift the earnings of the more economically sensitive value stocks, which dominate the Dow.
On Friday, the Dow Jones Industrial Average gained 238 points, or 0.7% at 34433.84. The S&P 500 rose 0.3% to a new closing high of 4,280.76, and the Nasdaq Composite fell 0.1%.
US market's "fear index'' is falling
One possible reason that has given traders in the US market confidence to keep pushing stocks higher is that the VIX Index, popularly known as the "fear'' index, has fallen sharply.
The index measures the options market's forecast of volatility in the next 30 days and has dropped steadily since shooting up to 60 in March 2020. On Friday, it closed at 15.62 and went as low as 14.19.
On the local front, news that Keppel Corp and SembCorp Marine have started talks on merging their offshore and marine (O&M) assets with a view to leaving both in stronger positions.
It is envisaged that the combined entity will be a listed firm with Sembmarine shareholders holding stock in it. Keppel will also receive shares and a cash consideration of up to $500 million, or a cash equivalent.
Wall Street, inflation and the infrastructure deal
Over the past few weeks, Wall Street – and by extension other global markets – has been concerned with whether US inflation is a problem or only "transitory''. The Federal Reserve has signalled that it is monitoring the situation closely but there is no firm consensus yet.
Economic data on Friday confirmed the view that inflation may be temporary. US Consumer spending was flat month-over-month in May, missing estimates of a 0.4% rise.
The Core Personal Consumption Expenditure Price Index rose 0.5% in May, missing expectations for a 0.6% increase. This potentially strengthens the narrative that the Fed—while indicating a higher likelihood of interest rate hikes in 2022—is still on hold from pulling support from the economy.
"Equities have rallied because the Fed is successfully walking the tightrope," said Randy Frederick, managing director of trading and derivatives for Charles Schwab in a Bloomberg report.

"That's a very tricky tightrope to walk — watching and taking action enough to keep inflation under control, but at the same time not acting too aggressively or too quickly that you squash economic growth."
Keppel-SembMarine merger
Keppel Corp and SembMarine have so far only signed a non-binding memorandum of understanding on merging their O&M assets.
Keppel chief executive Loh Chin Hua when announcing the deal said it would take a few months to reach a definitive agreement and finalise factors such as the relative number of new shares to go to existing investors.
It will also take time to gain shareholder and regulatory approval, Mr Loh told a briefing on Thursday, adding: "By the time the intended transactions are completed, we'll probably be well into 2022."
For now, Sembmarine intends to raise S$1.5b via a 3-for-2 rights issue at S$0.08 per share, which was a 58.1% discount to its share price of S$0.191 just before a trading halt. Temasek Holdings will subscribe for its 42.6% pro-rata entitlement and apply for excess rights such that it subscribes for up to 67% of the rights issue. DBS will underwrite the remaining 33%.
Initial reactions to the announcement were positive, with observers saying a merger would result in a leaner and tougher entity better equipped to deal with a hostile climate suffering from plenty of competition, overcapacity and fewer jobs because of the oil price weakness over the past six years.
OCBC Investment Research said although a combined entity would emerge a stronger player in the global arena in which case it values SembMarine at a slightly higher price-to-book of 0.8, it is keeping a "sell'' on the stock with a post-rights target price of S$0.09.
UOB Kay Hian said Keppel's share price may not have adequately priced in the value of the O&M business if the deal is passed. Furthermore, Keppel is planning to spin off its rig assets into an entity that will be 80% owned by external investors. The broker's "buy'' on Keppel has a S$6.37 target price. Elsewhere, DBS said its target for Keppel is S$6.20.
On Friday, SembMarine's shares plunged S$0.052 or 27% to S$0.139 on volume of 997m, whilst Keppel's shares rose S$0.29 or 5.7% to S$5.40 with 17.6m traded.
SGX RegCo expands its powers
From 1 Aug this year, the regulatory arm of the Singapore Exchange, SGX RegCo, will have the power to issue a public reprimand and require issuers to comply with specific, non-appealable conditions.
It will also have the power to prohibit an issuer from tapping the market for a period of time or until the conditions are fulfilled, prohibit any issuer from appointing or reappointing a director for executive officer for up to 3 years and require a director or executive office to resign. These are appealable before a Listings Appeals Committee.
In addition, all issuers will have to maintain a whistle-blowing policy where the identity of the whistle-blower is kept confidential and the person is protected.