Date: August 29, 2019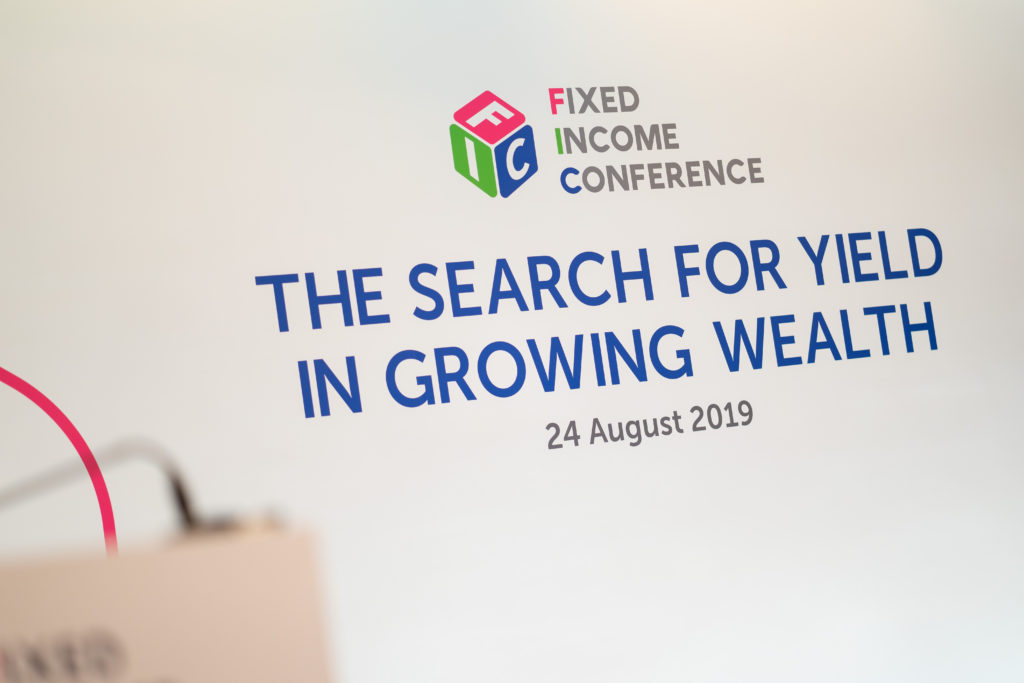 The Fixed Income Conference 2019, held on 24 August 2019 was based on the theme "The Search for Yield in Growing Wealth". The conference; organised by SIAS and supported by Moneysense and SGX saw an over 1,000 retail investors in attendance at the Suntec Convention Centre.
Retail investors spent their Saturday afternoon listening to experienced industry speakers share insights about how bonds and fixed income can help diversify their portfolios. Topics covered questions like "What is the role of fixed income in a portfolio?", "Why is diversification important?", "How do you evaluate if they are worth investing and its suitability with your investment objectives?", "How can investors compare these instruments?", "What are the risks associated with investing with fixed income instruments?" and "How should investors analyse the issuers?".
Representatives from various issuers such as Singapore Airlines, Temasek and Azalea Investment Management also shared with us about their credit story and the bonds they have issued. This was followed by a panel discussion on fixed income investing as a strategy for wealth building.
We are heartened to know that retail investors have benefitted from the conversations at the conference with some who mentioned that the session gave a different perspective to retail investors. In addition, we would like to take this opportunity to express our appreciation and gratitude to all speakers and attendees who have contributed to the success of the conference.
Thank you to our speakers:
Mr David Gerald, President & CEO, Securities Investors Association (Singapore)
Mr Andrew Michael Wong, Vice President, Fixed Income Research and Strategy, OCBC Bank Global Treasury
Mr Christopher Tan, Executive Director, MoneyOwl & CEO, Providend
Yew Jyu Lan, SGX Academy
Mr Stephen Barnes, CFO, Singapore Airlines
Ms Leong Wai Leng, CFO, Temasek
Ms Margaret Lui, CEO, Azalea
We hope to see all of you again next year!