Date: December 31, 2018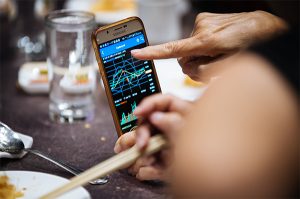 STI added 7 points for the week at 3,053.43 but caution remains;
An unsure and unstable Wall St was the main reason;
Factors at play include the ongoing US govt shutdown and a hawkish Fed;
Trump's criticism of Fed chairman Jerome Powell added to worries;
Sliding oil prices and China's slowdown were also in investors' minds;
Local companies in focus included Creative Technology, SBS Transit
Uncertainty = volatility
Another week, another five days of uncertainty and volatility. The final full week of trading for 2018 brought with it large gyrations in the Straits Times Index, pretty much how it's been for the past few months, mainly because a complacent Wall Street is now struggling to come to grips with issues that other markets have grappled with for most of the year – rising interest rates, the ongoing US-China trade war, a synchronized global slowdown ahead in 2019, China's economic problems, Britain's impending departure from the European Union and in the past few months, sliding oil prices.
Other factors at play include China's slowdown – no doubt caused by US tariffs on China's goods – the current US government shutdown, and for those who keep an eye on the US bond market, a yield curve that is threatening to invert. An inverted yield curve where short rates are higher than long rates, is thought to be a precursor to a recession.
US government shutdown and the border wall
Trading this week picked up from where last week left off, with US president Trump demanding US$5b to build his Mexico border wall but still not managing to get approval from Congress, probably because the full estimated cost of the wall is US$23b.
With Wall Street already nervous because of the previous week's supposedly "hawkish'' comments by Federal Reserve chairman Jerome Powell about possibly 2 more interest rate hikes next year, the impasse rattled investors, sending the major US indices diving.
A hawkish Fed and speculation that Trump could sack Powell
These comments and the 25-basis points rate hike in December drew criticism from Mr Trump and fueled speculation that he was considering sacking Mr Powell. The White House has denied that this is the case but the speculation persists.
Wednesday's 1,000-points rebound in the Dow Jones Industrial Average, coming just after it had lost 1,883 points in the preceding four consecutive days, brought some shaky and unconvincing stability to markets – the STI for example, first gained 50+ points on Thursday but eventually finished only 34 points higher.
As for the STI, it spent most of the week trapped within a band that spanned 3,020- 3,060 as it responded to overnight cues from the US and real-time signals from Asian trading of the futures contracts on US indices. Over the course of the holiday-shortened week, the index managed to add 7 points or 0.2% at 3,053.43, which brings its loss for the year to about 350 points or 10.3%. The only consolation, if it can be called that, is that the selling has come in low volume – on Friday for example, turnover was just $540m, about half the usual full-day average.
Weak oil prices also a dampener
Elsewhere, sliding oil prices continued to extract a toll on stocks in the oil and gas (O&G) sector – Brent crude is on track to record a 20% loss for 2018. On Wednesday it recovered 8% but lost 4% on Thursday.
The market has grown worried about an oversupply of crude. Three months ago it looked as if the global oil market would be undersupplied through the northern hemisphere winter as US sanctions removed large volumes of Iranian crude.
But other oil exporters have compensated for any shortfall, filling global inventories and depressing prices. OPEC met earlier this month with other producers including Russia and agreed to reduce output by 1.2 million barrels per day, equivalent to more than 1 percent of global consumption.
However, the cuts won't take effect until next month and oil production has been at or near record highs in the United States, Russia and Saudi Arabia.
In local news
Technology stock Creative sprang into focus when it collapsed over Wednesday and Thursday, losing a total of $1.42 or 30% at $3.28, drawing a query from SGX. The company replied on Thursday that it did not know of reasons for the plunge and that it was in compliance with listing rules.
Earlier concerns that upcoming changes to US tax regulations could hurt SGX-listed Reits were addressed following release of those regulations on 20 Dec. Keppel-KBS US Reit and Manulife US Reit separately announced that the tax changes will not have a material impact on their financials.
SBS Transit's chief executive officer Gan Juay Kiat last week resigned, reportedly over "a personal indiscretion''.