Date: January 11, 2021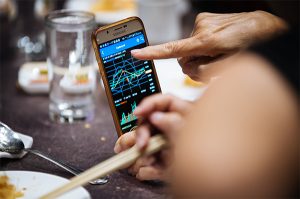 Explosive end to the week saw the STI gain 5.3%;
The push came from the US, where Democrats won control of Senate;
Market now hopes for more US stimulus, Wall St at all-time high;
Bank stocks in play as US Treasury yield curve steepens;
Share buybacks in 2020 rose 75% versus 2019 to $1.03b;
A week of two halves as the STI nears 3,000
Football matches sometimes play out in two contrasting halves, the first sometimes dominated by one team and the second by the other.
As far as stock markets were concerned, the same description applied for the first week of 2021. Certainly, that it was a week of two halves was very much the case for the Singapore market – the first half was a quiet and sedate few days during which nothing much happened, the second, an explosive surge brought on by unexpected developments in the US that helped propel Wall St stocks to fresh all-time highs.
The upshot of this was a stunning 150 points or 5.3 per cent gain for the Straits Times Index at 2,993.19, raising hopes that the 3,000 mark will be regained soon.
Financial stocks in play as US Treasury yield curve steepens
Also probably helping is the fact that it was the region's biggest laggard in 2020 and that it is dominated by the banks as many analysts had been recommending financial stocks at the end of last year.
In part, this was due to a steepening US yield curve – on Friday, Treasury yields on the longer end of a steepening curve rose on Friday after a plunge in payrolls last month raised the prospect of more federal spending to aid the coronavirus-battered economy.
The benchmark 10-year yield, which climbed as high as 1.125% for the first time since March, was last up 4.4 basis points at 1.1153% and the yield curve steepened.
A steepening curve typically indicates stronger economic activity and rising inflation expectations, and thus, higher interest rates. When the yield curve is steep, banks are able to borrow money at lower interest rates and lend at higher interest rates.
DBS Bank for example, on Friday surged $1.37 or 5.3% to $27.42 on heavy volume of 14.5m shares traded. Active trading of the banks and other index heavyweights like Singtel and CapitaLand contributed to Friday's solid turnover of 2.5b units worth $2.13b.
One noticeable exception within the index was property heavyweight City Developments Ltd (CDL) which has come under pressure lately after three directors resigned in the past 3 months over the company's investment in a China property venture. On Friday when the STI jumped 86 points or almost 3%, CDL's shares fell 20 cents to $7.35 on volume of 8.6m.
The quiet start came as no surprise as it was simply a continuation of how trading went in the final weeks of 2020 when markets were drifting sideways after rising sharply throughout the month of Nov 2020 and the first week of December following conclusion of the US presidential elections and news of at least three vaccines to treat COVID-19.
On Wall St, Blue Wave euphoria abounds, more stimulus expected
The large jump on Thursday and Friday last week came after it became clear that over in the US, the Democratic Party had won control of the Senate, a "Blue Wave'' victory that few had foreseen as all the polls had predicted the Republican Party would retain control.
The win paves the way for incoming US President Joe Biden to push through more stimulus for a US economy ravaged by the virus and struggling to cope with record daily infections and deaths.
The gains came despite supporters of outgoing US President Trump storming Capitol Hill. Stephen Innes, chief global strategist at Axi was quoted in the Business Times as saying the violence relating to those events would be quickly forgotten.
"The Democratic sweep is very positive from a stimulus perspective and when complemented by Joe Biden's plan for a speedy vaccine rollout, it's hugely positive for Asia'' said Mr Innes.
He was also quoted as saying the stimulus coupled with vaccines should favour a rotation from tech to cyclical counters and financial heavyweights on the Singapore Exchange (SGX).
Share buybacks were 75% more in 2020 than in 2019
SGX Research last week said for Dec 2020, 24 primary-listed stocks in Singapore bought back 101 million shares for a total consideration of S$114 million. This was down from S$174 million in consideration for Nov 2020, and higher than the S$70 million filed for Dec 2019.
"This brought the total buyback consideration for 2020 to S$1.03 billion, with 100 primary-listed stocks conducting buybacks. While the number of companies conducting buybacks was 20% higher compared to 2019, the consideration was up 75% from S$590 million in 2019'' said SGX Research.
 It added that the companies with led the way with buybacks last year were DBS Group Holdings, Wilmar International, Oversea-Chinese Banking Corporation, Yangzijiang Shipbuilding (Holdings) and Singapore Technologies Engineering. This was similar to 2019, with Keppel REIT making the top five in 2019 rather than Wilmar International.