Date: July 13, 2020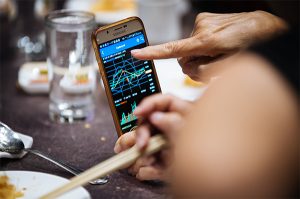 Stocks were flat last week, the STI was unchanged at 2,652.65;
Hopes of a drug treatment for COVID-19 boosted Wall Street;
US jobless claims were lower, also providing support;
US Treasuries provided safe haven refuge;
Trading was quiet ahead of GE2020
On Thursday the Straits Times Index dropped 16.84 points to 2,652.65, giving up all the ground it had made in the previous three sessions, and thus closing flat for the week just before Friday's General Elections.
Analysts were quoted in reports as saying markets appeared to lack much conviction either way – on the upside were the prospect of zero interest rates for at least the next year, vast amounts of monetary stimulus and the reopening of most economies,  whilst on the downside were the unknown length of the ongoing virus pandemic and the impact it will have on economies and corporate earnings.
US stocks were well-supported despite record infections
Wall Street also faced its own tug-of-war last week – record levels of daily infections put a cap on stocks but hopes of a vaccine and more money stimulus provided support.
On Friday for example, Gilead Sciences revealed more trial data showing its experimental Covid-19 drug significantly reduced the risk of death, an early sign that the antiviral treatment may go beyond just speeding up recovery.
The California-based biotech group said its remdesivir treatment showed a 62 per cent reduction in the risk of death compared with standard treatment.
Trading volume in the local market hovered close to the S$1b mark daily, a level some observers believe represents the breakeven point for the broking industry.
With record deaths across America, as well as fears of a second wave in Asia, the spotlight is back on the outlook for the coronavirus as investors head into the weekend. Fiscal and monetary stimulus has buoyed markets thus far, but investors are looking for signals on what additional support may be in the works.
US jobless claims fell, adding to optimism
The number of Americans filing for jobless benefits dropped to a near four-month low last week, but a record 32.9 million people were collecting unemployment checks in the third week of June, supporting expectations the labour market would take years to recover from the COVID-19 pandemic.
Economists cautioned against reading too much into the bigger-than-expected decline in jobless claims reported by the Labor Department on Thursday, noting that the period included the July 4 Independence Day. Claims data are volatile around holidays.
Investors seeking safe havens shift into US Treasuries
Investors rushed for the safety of U.S. Treasuries, which according to Bloomberg business news, was in anticipation of economic fallout from the rising number of coronavirus infections worldwide.
The benchmark 10-year yield on Friday fell to 0.568%, its lowest level since April 22, the five-year to a record low 0.256%.