Date: May 4, 2020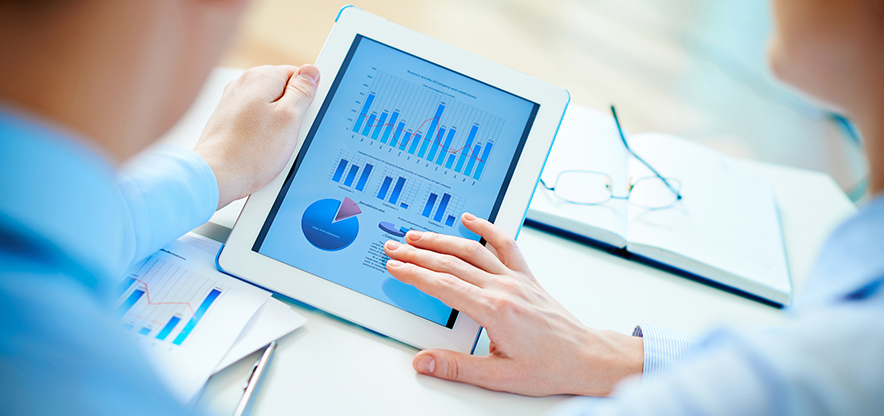 The STI gained almost 6% in April at 2,624.23;
Markets were supported by hopes that a recovery is coming and massive central bank support;
Gains came despite grim economic numbers;
Oil prices sank into negative territory on worldwide oversupply;
The US Fed held rates steady last week;
Singapore Airlines' $15b cash call received shareholder approval;
DBS reported 29% fall in 1Q profit to S$1.1b

Why are markets rising?
The question on the minds of many observers is: why are stock markets rising amidst a slew of grim economic news? The answer is likely to come in two parts – hope that with things as bad as they are now then they can only get better, and the promise of near-unlimited money from central banks, led by the US Federal Reserve.
As a result, the Straits Times Index last month gained 143 points or almost 5.8% to end at 2,624.23, very much in line with gains elsewhere – the Dow Jones Industrial Average for example, rose 11%, its best April performance since 1938.
Helping provide a glimmer of hope to virus-ravaged economies was news that some countries, such as Germany, France, Sweden and New Zealand are starting to partially reopen their economies. and boosted by declarations by central banks of large-scale financial support for their economies that runs into the trillions of dollars.
"What the market is rallying on is the expectation that whatever the world looks like nine or 12 months down the road, it's going to look better than it does now," said Scott Clemons, chief investment strategist for private banking at Brown Brothers Harriman in a New York Times report.
Also, during the month, markets rose after reports that US drug company Gilead Sciences had encouraging results with a Covid-19 vaccine, though the company later said the reports were wrong.
Singapore's economic news isn't good…
The Government said it expects gross domestic product (GDP) to shrink by between 1 per cent and 4 per cent in 2020 because of the loss of economic activity at home and abroad amid the travel restrictions and lockdown.
"There are significant downside risks to Singapore's growth outlook for 2020. The materialisation of any combination of these risks could bring GDP growth below the projected -4 to -1 per cent range," said the Monetary Authority of Singapore.
..And it's the same for the US
US government figures showed that 3.8 million people filed initial claims for unemployment benefits in the latest week, bringing the total newly out of work since the coronavirus struck the U.S. economy to more than 30 million.
A separate report showed that consumer spending fell 7.5% in March from a month earlier—the biggest monthly drop on record—as many consumers held back on all but essential spending.
The US economy shrank by an annualized 4.8 percent in the first quarter of 2020, ending the longest period of expansion in the country's history. It was the steepest pace of contraction in GDP since the last quarter of 2008, much worse than market consensus of a 4.0 percent slump, as the Covid-19 pandemic forced several states to impose lockdown measures in mid-March.
Oil prices crashed into negative territory
Fuel demand worldwide is estimated to have slumped about 30% in April. Even after major oil producers led by Saudi Arabia agreed to slash production by nearly 10 million barrels per day (bpd), US crude futures closed on April 20 at a record low in negative territory.
That collapse in US West Texas Intermediate (WTI) futures made traders frantic to avoid taking delivery as the May front-month contract expired, forcing traders to pay $37.63 a barrel at settlement to get rid of their contracts.
Prices have recovered somewhat thanks to worldwide production cuts but remain down over 60% since the start of the year.
The Fed held rates steady
The US Federal Reserve last week decided to maintain its current interest rate target range of between 0% and 0.25%. The central bank pledged to keep interest rates close to zero until the US economy is firing on all cylinders.
The central bank said this would remain the case until full employment returns and inflation gets back to around the Fed's long-stated 2% goal. The Fed cautioned that the ongoing coronavirus pandemic will "weigh heavily" on the near-term outlook, posing "considerable risks" in the medium term.
SIA's cash call gets shareholder nod
Singapore Airlines on Friday received the green light from its shareholders to proceed with a S$15b cash call. At an extraordinary general meeting (EGM), 99.79% of the votes were in favour of raising $$8.8b through a 3-for-2 rights issue and mandatory convertible bonds (MCBs), whilst 99.66% of the votes were in favour of an additional S$6.2b in MCBs if the pandemic drags on.
DBS reported 29% profit fall for 1Q
DBS bank on Friday reported a 29% drop in first quarter net profit to S$1.1b, its lowest level since 2017. The bank made a specific provision of S$383m for a loan made to oil trading giant Hin Leong, which has collapsed after the plunge in oil prices.
DBS guided that credit costs over the next two years will be "comparable'' to past crisis levels.