Date: May 4, 2022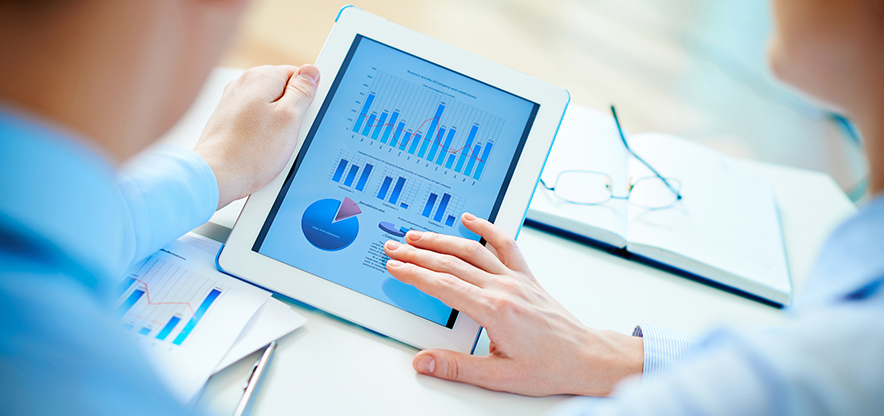 The STI was well-supported despite Wall St's plunges
DBS and OCBC's 1Q earnings were in line with expectations, UOB's fell short
US stocks underwent their worst 4 months since 1939 on spiking inflation and slowing growth
10-year US Treasury yield rose 25% in April to 2.9%
Singapore's core inflation could hit 4% later this year: MAS
Terms of Sembarine-Keppel O&M merger announced: analyst views mixed
Yangzijiang Financial posted disappointing debut after being spun off
The STI was well-supported in April despite losing the 3,400 level
To a pessimist, the main takeaway from April's trading might be that the Straits Times Index lost its grip on the 3,400 level. After all, it was only as recently as 5 April that the index closed at 3,445, leading to hopes that it might soon challenge 3,500.
Instead, heightened volatility on Wall Street caused by a variety of factors, mainly the ongoing war in Ukraine and surging bond yields, led the STI to sink to a month-low of 3,303 on 18 April, prompting worries that the 3,300 level would soon be lost.
To an optimist however, the main takeaway could be that in the face of large falls and huge instability on Wall Street the index managed to stay above 3,300 and might even soon regain 3,400. It closed Friday with a 21.81-points jump to 3,356.90, a gain with cut its loss for the month to 52 points or 1.5%.
Friday's volume spike to 1.78b units worth S$2.02b compared to S$1.6b done on Thursday was largely thanks to possible month-ending window-dressing as well as a play on the banks after they reported their first quarter earnings.
Overall, it has to be said that the local market held up well in April, most probably supported by the re-opening of the economy, the resumption of air travel and that most other countries have also lifted their Covid-19 curbs.
Earnings of DBS and OCBC in line with expectations, UOB falls short
DBS on Friday reported a 10% drop in 1Q earnings to S$1.8b compared to last year, which was in line with the consensus estimate of S$1.88b by analysts polled by Bloomberg. On Friday, DBS's shares rose S$0.91 or 2.8% to S$33.92 on volume of 8m.
Also on Friday, OCBC reported a 10% dip in its quarterly earnings to S$1.36b, just above the S$1.2b that analysts had expected. OCBC's shares ended S$0.43 or 3.6% higher on Friday at S$12.39 on volume of 18.9m.
UOB in the meantime, also reported a 10% drop to S$906m, below the S$1.037b that analysts had forecast. Its shares dropped S$0.15 to S$29.99 on turnover of 8m.
Wall St took a battering
Stocks sank on the last day of April, with the Dow dropping almost 1,000 points—and the S&P 500 capping off its worst four-month start to a year in more than half a century.
The Dow Jones Industrial Average on Friday fell 939 points, or 2.8% to 32,977 after climbing 614 points on Thursday. The S&P 500 and the Nasdaq Composite fell 3.6% and 4.2% to 4,131 and 12,334 respectively, after they each rallied more than 2.5% on Thursday.
The S&P 500 has fallen 13.3% so far this year, for its worst January to April performance since 1939, according to Dow Jones Market Data. The Nasdaq is now trading in a bear market, down more than 20% from the all-time high of 16,057, hit on Nov. 19. The tech-heavy index had its worst first four-month start to a year on record.
US bond yields continued to climb
The yield on the benchmark 10-year Treasury note rose 6.5 basis points to 2.928% on Friday. The yield on the 30-year Treasury bond added 6.6 basis points to 2.995%. Yields move inversely to prices and 1 basis point is equal to 0.01%.
A hot inflation report on Friday underscored the difficult macro environment. The core personal consumption expenditures price index — the US Federal Reserve's preferred inflation gauge — rose 5.2% from a year ago.
Rising inflation and the Fed's plans to aggressively hike interest rates in order to combat these pricing pressures have fuelled investor concerns of a slowdown in economic growth.
These concerns have seen investors sell out of bonds recently, pushing yields higher. The 10-year yield has climbed almost 25% in April alone.
US economic growth slowed in the first quarter
The U.S. economy contracted at a 1.4% annual rate in the first quarter of the year, as the trade deficit soared to a record high, government spending slowed, and businesses wound down the rapid inventory rebuild they had embarked on late last year.
The data, reported Thursday by the Commerce Department, marks the worst three months for gross domestic product since the pandemic hit in the second quarter of 2020. It shows a sharp slowdown from the fourth quarter of 2021, when the economy grew at a 6.9% rate, and came in below economists' expectations of 1% growth.
Core inflation in Singapore is rising and could peak at 4%: MAS
In its half-yearly macroeconomic review last Thursday, the Monetary Authority of Singapore said core inflation could peak at around 4% in the third quarter before moderating towards the end of the year.
However, the central bank added that although the Russia-Ukraine conflict has led to a sharp rise in commodity prices, it has not derailed global growth prospects for this year. It left its GDP forecast for Singapore unchanged at 3-5%, adding that "domestic demand, particularly private consumption as well as public infrastructure investment would be the main source of growth in 2022''.
Terms of Sembmarine-Keppel O&M merger were announced
In a widely awaited announcement on Wednesday, Sembmarine and Keppel Corp announced the creation of a new company based on a 50:50 enterprise value ratio between Keppel O&M and Sembmarine.
After taking into account the respective capital structures of the two firms, the S$500 million cash Keppel O&M will pay to Keppel and other adjustments, Keppel will end up owning 56 per cent of the combined entity, while Sembmarine shareholders will own 44 per cent.
Singapore state investor Temasek will become the single largest shareholder of NewCo, with a 33.5 per cent stake.
On Thursday, shares of Sembmarine came under pressure after the announcement when they fell S$0.023 or 18% to S$0.108 in heavy volume of 1.23b shares. However, they rebounded to S$0.109 on Friday.
Meanwhile, Keppel's shares jumped S$0.20 or 3% at S$6.86 on Thursday and extended this gain on Friday when they closed at S$6.87.
Sembmarine-Keppel O&M merger: analyst views
CGS-CIMB has an "add'' call on Keppel with S$7.20 target, whilst it rates Sembmarine a "hold'' with S$0.09 target.
OCBC Investment Research said it is positive on the deal for Keppel as it sees the proposed merger as a significant step in regard to the group's asset monetisation efforts. It has a "buy'' on Keppel with a fair value of S$8.78 and a "sell'' on Sembmarine with S$0.11 fair value.
UOB-Kay Hian in the meantime said the deal benefits both companies in the short- as well as long term, though the exchange ration favours Keppel. It has maintained its "buy'' and raised its target prices to S$10.11 for Keppel and S$0.156 for Sembmarine.
Yangzijiang Financial posted disappointing debut
Yangzijiang Shipbuilding's financial arm Yangzijiang Financial Holding (YZFH) debuted on SGX on Thursday but underwent a disappointing two days. On Thursday, it finished at S$0.62 versus its net tangible asset per share of S$1.08 and its slide continued on Friday with the counter closing at S$0.545.
YZFH was spun off from its parent and has been included in the STI. The spin-off and separate listing were aimed at unlocking value for shareholders. Shareholders in Yangzijiang Shipbuilding received shares in YZFH via a dividend in-specie on a one-for one basis.