Date: January 3, 2022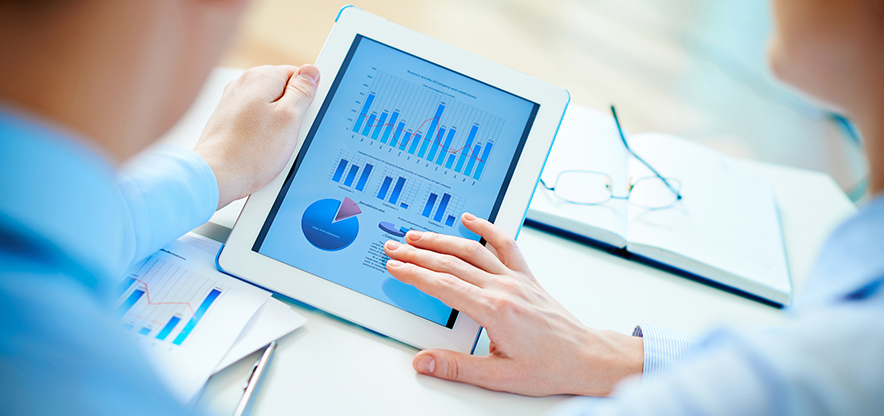 The Straits Times Index rose 2.7% to end the year at 3,123.68
For 2021 the STI rose 9.8% making it one of region's best performers
Wall Street enjoyed one of its best years in history
S&P 500 rose 27%, Dow gained 19%, Nasdaq 21% in 2021
Two SPACs get nod to list on SGX
Koufu's founders offer to privatize company at 77 cents per share
Two Mapletree Reits propose merger
STI in 2021 recovered most of its 2020 loss
It was a firm month for the local stock market with the Straits Times Index rising 82 points or 2.7% to 3,123.68. This brought its gain for the year to 279.87 points or 9.8%, making it one of the best performing markets in this region. It also means that the index has almost regained all of the 11.7% it lost in 2020 when Covid-19 appeared and dragged most global stocks lower.
Helping support sentiment here throughout December was a firm Wall Street which appears to have shrugged off rising numbers of Omicron cases, the new variant of Covid-19 that was first detected in South Africa at the end of November.
Wall Street has also brushed off high inflation numbers and clear signals from the US Federal Reserve that the era of "easy money'' is set to come to an end in 2022 as the Fed intends to reduce its bond buying program as well as raise interest rates.
How Wall St fared
US stocks posted small losses in the last trading session of 2021, but the major U.S. indexes closed out one of their best years on record.
The Dow Jones Industrial Average ended New Year's Eve trading down 60 points, or 0.2%, to 36,338. The S&P 500 fell 0.3%, while the Nasdaq lost 0.6%.
Still, the S&P 500 finished 2021 up 27%, completing its best three-year stretch since 1999. The Dow was up 19% on the year, while the Nasdaq gained 21%. Over the last three years, the S&P 500 is up 90%.
The market's strong performance in 2021 came in a year defined by, among other things, supply-chain challenges, labour shortages, surprisingly strong corporate earnings, a torrent of central bank stimulus—which has begun to slow—and creeping inflation.
Two SPACS get nod to list
On 24 Dec, Temasek-backed Vertex Venture Holdings said its special purpose acquisition company (SPAC), Vertex Technology Acquisition Corporation (VTAC), has received an eligibility-to-list letter from the Singapore Exchange (SGX).
That came after Vertex Venture had applied to SGX to list the newly incorporated Cayman Islands exempted private company. VTAC would be the first blank-cheque company in Singapore to receive an eligibility-to-list letter from the bourse operator.
The second will be Pegasus Capital, a SPAC whose sponsors are European asset manager Tikehau Capital and its partner Financiere Agache, a company with dealings in the luxury goods sector via its controlling shareholdings in Christian Dior and LVMH. The announcement that SGX has issued a eligibility-to-list letter for Tikehau and Financiere was made on Thursday, 30 Dec.
Koufu founders offer to take firm private at S$0.77 per share
Food court operator Koufu's founding shareholders on Wednesday proposed to privatise the company at S$0.77 per share in cash through a voluntary conditional offer that values the company at S$425.8 million, which is 15 times Koufu's pre-pandemic FY2019 earnings and 43 times its FY2020 earnings. 
The offeror – Dominus Capital – is an investment company incorporated on Oct 7 by Koufu's executive chairman and chief executive Pang Lim and his wife executive director Ng Hoon Tien.
The offer price represents a premium of 15.8% over Koufu's last traded price per share of S$0.665 on Dec 28, the last market day before the offer was announced.
It also represents a premium of 14.4%, 13.6%, 15.1 per cent and 15.3% respectively over the volume-weighted average price per share for the 1-month, 3-month, 6-month and 12-month periods up to and including Dec 28.
Two Mapletree Reits to merge
The managers of Mapletree Commercial Trust (MCT) and Mapletree North Asia Commercial Trust (MNACT) on Friday proposed a merger that will propel the combined entity to become one of Asia's 10 largest real estate investment trusts (Reits).
The merged entity, to be named Mapletree Pan Asia Commercial Trust (MPACT), will have a theoretical market capitalisation of approximately S$10.5 billion.
The merger will be done via a trust scheme. It will see MNACT unitholders receive a scheme consideration of S$1.1949 for each MNACT unit held as at the record date to be announced.
For each MNACT unit, unitholders will receive either 0.5963 new MCT unit at an issue price of S$2.0039 apiece, or a combination of 0.5009 consideration unit and S$0.1912 in cash.