Date: February 1, 2023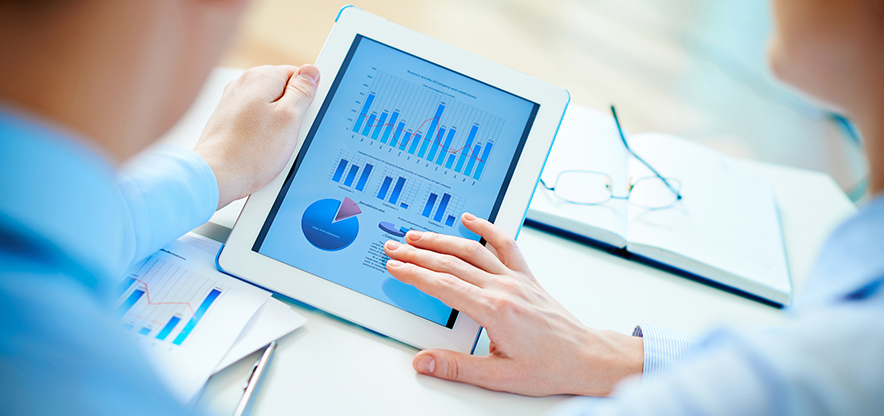 The STI rose 3.5% in January to close at 3,365.67.
All three Wall Street indices posted strong gains in January.
Hopes of a dovish Fed have underpinned the rises; all eyes on Wednesday's FOMC meeting.
Tech stocks have led the way globally: SGX.
SGX's Trader's Playbook suggests a turning point could be near.
Singapore's market cap up 3% to S$852.4b
Secondary listing Comba Telecom debuted on SGX.
New SGX rules on disclosure of remuneration, independent directors' tenure
SATS shareholders voted in favour of WFS purchase.

"As goes January, so goes the year?''
There's an old saying on Wall Street that "as goes January, so goes the year''. In other words, what happens in the financial markets in the first few weeks of the calendar year tends to set the tone for the rest of the year ahead. Investors will be hoping that the adage holds true in 2023, judging by January's performance.
Despite coming under pressure in the final two days of the month, the Straits Times Index posted a decent rise of 114 points or 3.5% over the four weeks to finish January at 3,365.67.
Hopes of a Fed pause helped Wall St
The gain came in tandem with a relatively firm showing on Wall Street, where investors placed their hopes on the US Federal Reserve soon pausing its interest rate increases.
Higher rates are meant to reduce economic demand to lower inflation. Investors fear the Fed will tighten right into a recession, so a potential end to rate increases is encouraging the stock market.
How Wall St performed – all three indices rose
As a result, in January the Dow Jones Industrial Average gained 2.8%, the S&P 500 added 6% and the Nasdaq Composite rose 10.7%, its best showing since 2001.
The Fed is widely expected to raise rates by 25 basis points at its policy meeting on Wednesday 1 Feb, but stocks have rallied recently in hopes the central bank will subsequently pause interest-rate increases.
"The markets are still pricing in a dovish outcome, and we believe a hawkish surprise is possible where (Fed chairman) Powell makes it clear that the fight against inflation isn't over and a premature 'pause' in rate hikes could result in higher inflation down the road," wrote Collin Martin, fixed income strategist at Charles Schwab.
Tech stocks have led the way globally
In a 30 Jan Market Update, the Singapore Exchange (SGX) said global stocks have been led by the technology sector and the semiconductor industry over the past four weeks, after these segments led declines in 2022.
"The mean reversion was on the back of an uptick in the outlook for global consumer growth, as China presses ahead with business-friendly policies, with expectations the US Fed Funds Rate is near peak'' said SGX.
It added that Venture, UMS & Frencken have ranked as Singapore's most traded technology stocks in Jan, with the trio averaging 14% gains, while booking S$48 million of net fund inflows. This follows average declines of 24% in total return in 2022 on S$139 million of net fund outflows.
"The outlook for global inflation, however, is driven by both supply and demand factors which remain relatively fluid, and Singapore, South Korea and Taiwan's exports have been registering YoY declines in recent months. As maintained by Deloitte's 2023 technology industry outlook a major challenge now for technology companies is how to weather a potential economic slowdown by trimming costs, increasing efficiency, and growing revenues" said SGX.
SGX Trader's Playbook: A Turning Point?
In its 30 Jan Trader's Playbook, titled "A Great Rotation'', SGX said "We might now be on the cusp of a great rotation as the Emerging & Asian markets start to trade near their lows relative to the rest of the world and especially the US. As the ratios between Singapore index vs. the US and World indices fail to break another low again, we are likely right at the turning point, and many tailwinds are already in place''.
Market cap up 3% in January
The market capitalisation of the 635 local stocks listed on SGX rose 3% in January to S$852.4b compared to December 2022.DBS, OCBC and China electric car maker Nio were the top gainers, with DBS's market value rising S$4.8b to S$92.4b.
The Business Times on 1 Feb reported that sector-wise, real estate investment trusts or REITs and technology stocks performed well, gaining 6.3% and 2.8% respectively.
Four of the top five performers in the STI were REITs, led by Keppel DC REIT which gained 15.3%.
Secondary listing Comba Telecom debuted on SGX
Telecom firm Comba Telecom, which has a primary listing in Hong Kong (HK) and applied for a secondary listing here, debuted on SGX's mainboard on 4 Jan. It ended that day at $0.255 on volume of 202,200 shares and HK$1.41 in HK on volume of 5.6m. Comba's shares closed the month at S$0.255 here and at HK$1.50 in HK.
New SGX rules on disclosure of remuneration, independent directors' tenure
Listed companies will soon have to disclose the exact amount and breakdown of the remuneration paid to their chief executive officers and directors. On Wednesday (Jan 11), Singapore Exchange Regulation (SGX RegCo) announced this, adding that the new rule takes effect for annual reports prepared for financial years ending on or after 31 Dec 2024.
SGX RegCo also said that with immediate effect, it is removing the two-tier voting mechanism that allows companies to retain long-serving independent directors (IDs) who have served for more than nine years.
SATS shareholders voted in favour of WFS purchase
At an extraordinary general meeting held on 18 Jan, shareholders of airline ground handler and cargo carrier SATS voted overwhelmingly in favour to buy Worldwide Freight Services for about S$1.82b.
The vote, which was held in person and via electronic means, garnered 96.8 per cent of the total number of votes in favour of the resolution to approve the transaction. In all, there were some 647.6 million shares represented by votes at the EGM, of which 626.9 million were in favour.
SATS' shares had been heavily sold off after the company announced the purchase in late Sep 2022 on fears that company would call for a large rights issue. However, after bottoming at S$2.55 in November, they have since rebounded and ended January at S$3.02.
SATS has since clarified that the rights issue will not exceed S$800m, with the rest of the purchase price to be financed by internal resources and borrowing.