Date: April 1, 2019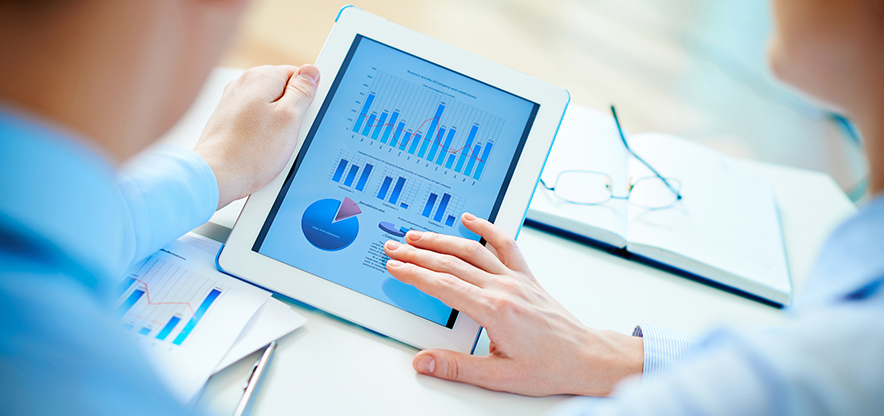 The Straits Times Index was flat for the month, rising just 0.13 of a point;
For the first quarter, the index rose 144 points or 4.7%;
Main themes were US-China trade, yield curve inversion and worries of an economic slowdown;
Hyflux was in focus, together with PUB and white knight investor SMI;
Question marks hang over the fate of social media firm YuuZoo;
Singapore's factory output rose in March
The main themes – US-China trade, a global slowdown and yield curve inversion
There were two themes that directed stock prices in March – the on-off US China trade talks that have been dragging on for more than a year, and sudden worries of a global economic slowdown brought on by three developments.
The first was the European Central Bank's unexpected stimulus that was announced on 6 March, the same day that it cut its forecasts for the eurozone. This was hugely unexpected and resulted in a selloff throughout the Western world.
The second came towards the end of the month when the US Treasury yield curve inverted, which is typically taken as a signal of an impending recession. This occurred on 22 March, when the 10-year Treasury yield dropped below the 3-month yield. Such a move has typically preceded most of the US's past recessions and despite the inversion righting itself a short while later, fears of another inversion remain because of the narrowness of the gap between short and long rates.
On the same day, Germany's worst manufacturing survey in seven years sent investors rushing to buy bonds. For the first time in three years yields on German ten-year government debt fell below zero, meaning that investors are willing to pay to hold it.
Adding to slowdown worries was the third – news on 8 March that China's exports plunged 20.7% in February, and that for Jan and Feb, the fall was 4.6%. The consensus is that US tariffs are taking their toll on China's economy – though the US is also not being spared.
US-China trade talks – still no deal, still no surprises
As for US-China trade, although there was disappointment that there was no concrete agreement, there really should be no surprise because it only follows a well-established pattern seen over the past two years in which officials involved in the negotiations would constantly issue encouraging statements only to later announced that no deal had been reached.
On Friday however, news agency Xinhua reported that Chinese and U.S. negotiators had made "new progress" in trade negotiations as both sides discussed the wording of an agreement that could be put forward to their respective leaders. This gave Asian markets and Wall Street a slight boost on the last trading day of the first quarter, though it remains to be seen whether the latest development proves to be yet another false dawn.
The STI and its flirtations with 3,200
What this meant for the local market was an inability on the Straits Times Index's part to hold on to the 3,200 level. The index got off to a good start on the first trading day when it jumped almost 1% to a close of 3,251.08 on 4 March but thereafter failed to add to that gain.
The reason for that surge was hopes of a breakthrough in US-China trade but once it became clear that that was another false dawn, the 3,200 mark was lost just 4 days later. What followed in the time that remained was trading that could well have been based on "buy the dip below 3,200, sell the rise above 3,200''. Most of this trading was dictated by movements in the three banks and the Jardine stable of companies – Jardine Matheson, Jardine Strategic, Cycle & Carriage, Hongkong Land and Dairy Farm.
By the end of the month, the index had fallen below 3,200 numerous times, eventually ending at 3,212.88, just 0.13 of a point higher than where it started. For the first quarter, the gain was 144 points or about 4.7%. Turnover remained weak at roughly $1b daily.
Hyflux in the news – the plot thickens
Troubled water treatment firm Hyflux Ltd was in the news after national water agency PUB issued a default notice on Hyflux's subsidiary Tuaspring. A 30-day moratorium was issued which expires on 5 April, the deadline for Hyflux to secure the necessary approvals for its proposed restructuring plan.
Adding to the confusing mix is the question of whether Hyflux's "white knight'' investor SM Investments (SMI) from Indonesia will withdraw its $530m promised lifeline because of PUB's actions. PUB itself then issued a statement saying SMI should not use the default notice as a reason for withdrawal.
SIAS then dispatched an open letter to PUB, asking questions relating to the timing of the water agency's move and valuation.  On Friday, PUB replied that its actions were motivated by a need to preserve Singapore's water resources and said it has extended its default notice to 30 April on the request of Tuaspring.
YuuZoo – no clarity on what's going on
Troubled social media firm YuuZoo came into the spotlight after it emerged that the company has vacated its premises and that its chief executive has resigned.
The company said on 18 March that it is closing all its Singapore-based subsidiaries and terminating all Singapore-based employees. It said this was a "direct consequence" of its trading suspension. The group said it was unable to pay local salaries, including that of its Singapore chief executive officer, as it was unable to access cash funds seized by the Inland Revenue Authority of Singapore (Iras), which were returned via a cheque some months later after it found no taxes were owing.
March factory output
The manufacturing sector clocked 0.7% year-on-year growth in February after a decline in January. A Bloomberg poll of economists had guided for a media dip of 0.4%.