Date: June 1, 2022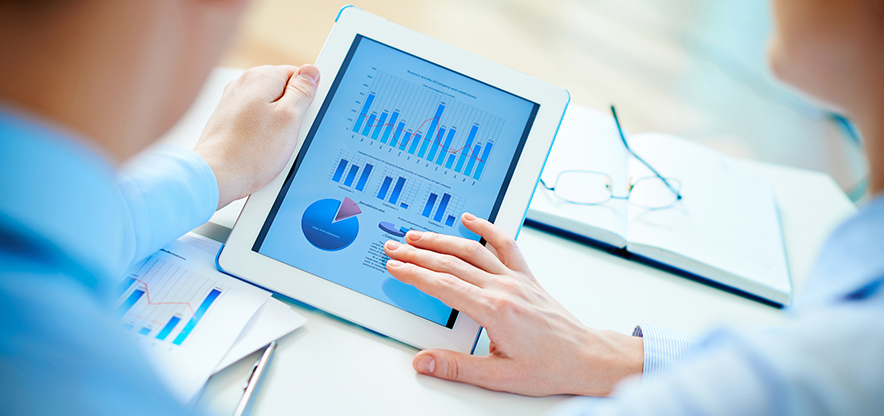 The STI lost 124 points or 3.6% over the month at 3,232.49
The fall was in tandem with steep losses on Wall St
Main concerns were US interest rates and inflation, and China's lockdown
News of China's re-opening took stocks off their low late in the month
STI's year-to-date gain is 5.5% with dividends, outperformed FTSE Developed Index
Eleven STI components generated double-digit gains in 2022 so far
Singapore's market cap rose 0.7% in May thanks to Nio's listing
SIA reported a loss but expected to be profitable in FY2023
Cryptos take a beating
US Treasury yields pulled back after early spike up
Late rebound cuts STI's loss to 3.6% for the month
"Sell in May and go away'' was the theme of this report some three weeks ago and it certainly held true as far as Wall St and the Straits Times Index were concerned.
The US market came under almost non-stop selling pressure for the first three weeks of the month, whilst the STI lost 124 points or 3.6 per cent at 3,232.49 over the four weeks.
The reasons for the selling were worries about the pace at which US interest rates will be raised to combat surging inflation, the ongoing Ukraine war that is driving up commodity prices and China's lockdown to bring its Covid-19 infections under control.
However, the STI did manage a late rebound off its intra-month closing low of 3,165.18 that was reached on 12 May thanks to Wall St's rally last week and news of out China that its lockdown would end on 1 June.
The US market's rebound was said to come on the back of hopes that the US Federal Reserve would be less aggressive in raising interest rates, hopes which arose after release of the minutes of the central bank's latest Open Markets Committee meeting.
Also helping Wall St was that inflation, as measured by the consumer price index, has shown some signs of a slowdown. Total consumer prices rose 0.6% in April, a decline from March's 1.2% increase. Year over year, prices rose 8.3% in April, down from 8.5% in March, which was the highest annual pace in four decades.
STI outperformed FTSE Developed Index in year-to-date: SGX
According to the Singapore Exchange's (SGX's) educational portal My Gateway, the STI's year-to-date gain of 3.5% was boosted to 5.5% with dividends reinvested, outpacing the FTSE Developed Index which fell 11% in SGD terms.
"This has coincided with 30 constituents booking S$538 million of net institutional inflow. Singtel which reported FY22 results on Friday led the net institutional inflows of all SGX-listed stocks in the 2022 YTD, with S$666 million of net buying'' said SGX.
"With average total returns of 4.6%, the trio of DBS Group Holdings, Oversea-Chinese Banking Corporation and United Overseas Bank have had the most impact on the STI performance due to their leading, heavy weightage. United Overseas Bank has led the trio in the 2022 YTD, with double-digit total returns of 11.4%''.
SGX also reported that 11 of the STI stocks have generated double digit percentage gains in the 2022 YTD. These stocks are Sembcorp Industries (44%), Jardine C&C (43%), Yangzijiang Shipbuilding (40%), Keppel Corp (37%), City Dev (25%), CapitaLand Invest (19%), Singtel (16%), SATS (16%), ST Engineering (11%), UOB (11%) and Singapore Airlines (10%).
Singapore's market cap rose 0.7% in May thanks to Nio's listing
Even though the Straits Times Index's market capitalisation fell 3.3% to S$535.3b over the month, the overall value of all stocks listed on SGX rose 0.7% to S$880.8b – thanks to the listing of China electric vehicle maker on 20 May.
Nio listed on the mainboard and as 31 May had a market cap of S$39.2b, which made it the seventh largest company listed here, the largest being DBS at S$79.9b, followed by Jardine Matheson at S$60.2b.
Catalist, the exchange's second board, saw its market cap drop 4.5% to S$10b.
SIA reported a loss but is expected to be profitable in FY23
Singapore Airlines (SIA) reported a narrower annual loss of S$962 million for its year ended 31 March 2022, saying it was ready to ramp up operations further amid returning demand for international air travel as borders reopen in almost all key markets.
According to analysts polled by Bloomberg, the airline should be able to generate about S$160m in net profits or earnings per share of S$0.037 on a turnover of S$13.1b for the financial year to March 2023.
Cryptocurrencies take a beating
The cryptocurrency market crashed in the middle of the month after a stablecoin known as TerraUSD lost its peg against the US dollar and became almost worthless.
The plunge spilled over to all other cryptos, including the main flag-bearer for the segment, Bitcoin. When TerraUSD crashed, Bitcoin fell 9% to a low of US$26,000 traded, though it has since rebounded to just above US$40,000. Its all-time high is US$68,000 reached in Nov 2021.
According to most reports, the selling was driven by fear that afflicted all risky assets, starting with stocks and spreading to bonds.
After spiking up, US Treasury yields have pulled back
Early in the month, selling pressure in the US bond market pushed the 10-year Treasury yield to around 3.2%, the highest since the pandemic started. However, a flight to safety triggered by the large falls in stocks as well as the cryptocurrency market brought this benchmark yield down to around 2.83% in the third week of the month. It ended May at 2.87%.