Date: December 2, 2019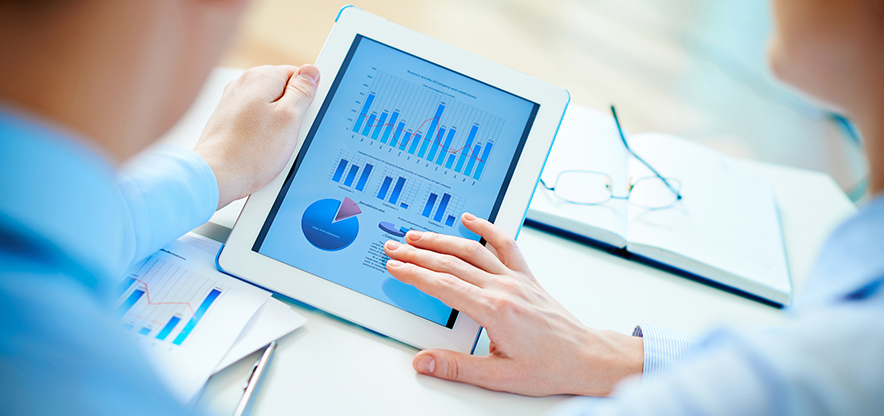 The STI fell 36 points or about 1.1% over the month to 3,193.92;
Up-down US-China trade was one factor;
Another was HK unrest;
US passed laws supporting HK protestors;
SGX proposed scrapping its Minimum Trading Price rule;
S-Reits benefited from US Fed's signals that rate hikes are on pause;
Hyflux signed a rescue deal with Utico
US-China trade, HK unrest
Over the course of the month, Wall Street rose to several new all-time highs on hopes that the US and China would be able to settle their trade differences, but this performance was not mirrored in this part of the world.
The Straits Times Index underwent volatile trading over the course of the month, largely because of the political upheaval in Hong Kong and what appeared to be a hefty dose of scepticism that the two superpowers would actually be able to agree on trade.
US passed laws supporting HK protestors
Part of the doubt emerged towards the end of the month when US lawmakers passed two Bills that supported the anti-government protestors in Hong Kong, doubts that were reinforced last week when US President Trump signed the Bills into law.
Perhaps not surprisingly, China on Thursday last week warned of countermeasures as it summoned the US ambassador, demanding that Washington stop interfering in China's internal affairs.
The first Bill, known as the Hong Kong Human Rights and Democracy Act was signed on Wednesday and requires the US State Department to certify whether Hong Kong remains sufficiently autonomous from China to warrant the special trading status with the US that has helped the city thrive. The law also allows the US to impose sanctions on officials found responsible for human rights abuse in Hong Kong.
The second Bill, also signed on Wed, bans US firms from selling and exporting crowd control munitions like tear gas and pepper spray to the Hong Kong police.
Hyflux signed rescue package with Utico
Also last week, financially-troubled water treatment firm Hyflux announced that it has entered into a restructuring agreement with white knight Utico for a S$400 million rescue package.
Under the deal, the Middle Eastern utility firm will subscribe for new Hyflux shares representing 95 per cent of the enlarged capital for a total amount of S$300 million, via private placements.
Utico will also grant a working capital line of a principal amount up to S$100 million to Hyflux, subject to the terms and conditions of an agreement to be entered into between the parties.
Each holder of Hyflux preference shares and perpetual securities (PNP) can choose from two options under the schemes.
The first option is to receive an upfront cash payment that is the lower of S$1,500 or 50 per cent of their holdings each. The total principal amounts payable under this option will be capped at S$50 million.
The second option for PNP investors is to receive a cash amount that is the lower of S$1,500 or 50 per cent of their holdings each, but the latter will be paid out over two years in five equal instalments with a yearly interest of 1.25 per cent.
PNP investors who choose the second option will also receive an additional cash payout. If shares of Utico or an affiliate are listed within two years of the transaction's completion date, this additional payout will the higher of either the cash equivalent of 4 per cent of issued shares at the listing price or S$50 million. If such listing does not occur within the two years, the additional payout will be S$50 million.
On Friday, it was reported that some of Hyflux's unsecured bank lenders are objecting to the new agreement because of the success fee of up to $25m payable to the company's advisor nTan Corporate Advisory if the restructuring is successful.
SGX to scrap MTP
The Singapore Exchange last week proposed to scrap its controversial Minimum Trading Price (MTP) rule that had been introduced in the wake 2013's penny stock crash and was aimed at raising quality whilst reducing market manipulation.
SGX RegCo's chief executive officer Tan Boon Gin was quoted by The Business Times as saying he did not consider MTP to be a mistake but that it had been a "blunt tool'' that created various unintended consequences for listed companies.
MTP had been based on the assumption that penny stocks with very low absolute prices are more prone to manipulation by syndicates, whereas higher-priced stocks are more liquid and therefore more difficult to manipulate.
Companies whose stocks were trading for a few cents were then forced to consolidate their shares when an MTP of 20 cents was introduced in March 2015. The requirement was accompanied by the possibility of being delisted for failure to comply with the MTP.
S-Reits benefited from Fed signals
On 26 Nov, the iEdge S-REIT Index booked its strongest gain since Sept 4, with US REITs seeing their eighth strongest session of the year. This followed Fed Chair Powell stating the current levels of US interest rates were also appropriate in returning US inflation to the 2% objective
Possible economic recovery next year
Maybank Kim Eng economists on Friday said they expect a broadening but sluggish growth recovery in 2020 (+1.8% vs. +0.9% in 2019).
"Manufacturing and exports will emerge out of recession as the tariff shock dissipates. Services will strengthen on financial, business and tourism-related activities. Hong Kong's social unrest will divert MICE events and shift some MNC functions to Spore. Budget 2020 will be generous in the lead-up to elections. Government has ample fiscal latitude, with accumulated surpluses of S$16.9b over the last 4 years'' said MKE.