Date: December 1, 2020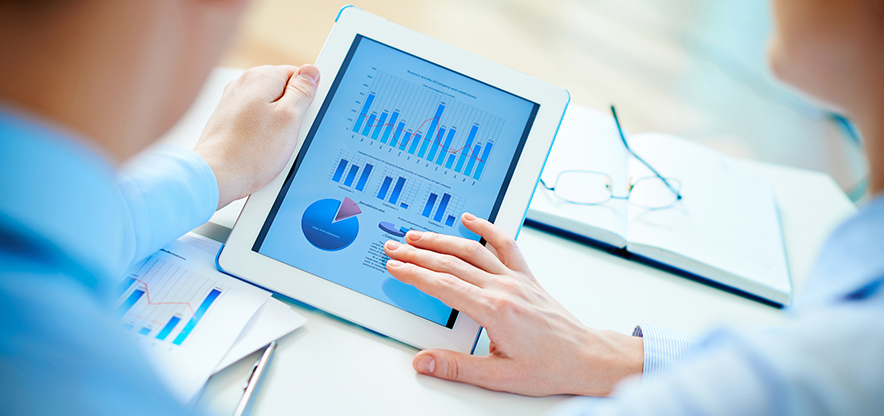 The STI rose 382 points or 15.8% in Nov to end at 2,805.95;
Funds shifted from Technology and Healthcare to cyclical sectors;
Pfizer and Moderna's vaccine news provided main source of optimism;
Joe Biden's win lifted cloud of uncertainty, proved conventional wisdom wrong;
Among stocks in focus here were SIA and SPH;
DBS to take over troubled Indian bank
The STI posted its best month since May 2009, up 15.8%
The long and short of it is that hopes of a virus vaccine and a victory for the Biden camp in the US Presidential elections helped global stock markets rise sharply in November, led by Wall Street.
Notwithstanding the steep selloff on the last trading day of the month on Monday, the Straits Times Index still managed to record a 382-points or 15.8% gain for the month at 2,805.95, posting gains in each of the four weeks.
According to SGX Research, it was the best month for the STI since May 2009.  "Global rotation from the Technology and Healthcare Sectors (with momentum in the first 10 months of 2020), to Cyclical Sectors seen to be trading at value at the end of October, has seen measured moves in global indices'' said SGX Research in its 30 Nov release.
"Hence, for the November month through to 27 November, the STI and MSCI Singapore Free Index had doubled the gains of the Technology & Healthcare Sector heavy S&P 500 Index. The highest closing price for both the STI and MSCI Singapore Free Index during November was on 24 November''.
Over in the US, even with Monday's losses, the Dow posted its best monthly return since January 1987 or 12%. November was also the first time the Dow had a 3,000-point monthly gain. Both the Dow and S&P notched their best November returns since 1928.
Conventional wisdom wrongly held that a Biden win would be bad for markets
According to CNN Business, between August and October alone, Trump sent six tweets saying markets would "crash" if Joe Biden were elected, using a word presidents typically avoid.
"The Dow Jones Industrial just closed above 29,000! You are so lucky to have me as your President," said Trump on 2 Sep. Yet no post-election meltdown emerged. If anything, markets melted up with the Dow closing at 30,000 for the first time in history last week as nightmare election scenarios were avoided and investors celebrated coronavirus vaccine breakthroughs from Pfizer and Moderna.
"The strong November performance on Wall Street partially reflects relief that the election removed a huge cloud of uncertainty, even if the votes took time to count. Before the election, there were serious concerns about a constitutional crisis and the transfer of power. But investors have largely shrugged off Trump's avalanche of election-related lawsuits as…doomed to fail'' reported CNN.
November's gain came despite a steep increase in COVID-19 infections in the US, with some days seeing as many as 200,000 new cases.
Vaccine hopes are changing the game
Throughout the month markets cheered news of vaccine breakthroughs. In the cases of Pfizer and Moderna, both have claimed more than 90% efficacy in treating the virus which was decimated the global economy since the start of the year.
On Monday, Moderna said it will apply for US and European emergency authorisation of its COVID-19 vaccine based on full results from a late-stage study showing its vaccine was 94.1 per cent effective with no serious safety concerns.
It also reported a 100 per cent success rate in preventing severe cases. The filing sets Moderna's product up to be the second vaccine likely to receive US emergency use authorisation this year.
Moderna's announcement follows news from Pfizer and German partner BioNTech that their vaccine, which also uses a new technology called synthetic messenger RNA (mRNA), was 95 per cent effective. Pfizer has applied for emergency use authorisation, putting it about a week ahead of Moderna.
SIA undertook two bond issues in Nov
In the middle of the month Singapore Airlines announced it is issuing new S$850 million five-year convertible bonds which will bear a coupon of 1.625 per cent per annum and be issued at par.
The initial conversion price is S$5.743 for each new ordinary share, which represents a conversion premium of about 45.8% over SIA's last closing stock price just before the announcement.
If the bonds are all converted, the company will allot and issue about 148 million new ordinary shares, which make up about 5 per cent of the existing issued shares, excluding treasury shares.
Later in the month, SIA priced $500 million worth of 3.5 per cent notes due 2030 under its $10 billion multi-currency medium-term note programme, which it has upsized from $5 billion previously. The notes are expected to be issued on Dec 2 via private placement.
This brought the total funds raised by SIA since the start of FY21 to about $12.7 billion. This includes $8.8 billion from a rights issue, $2 billion from secured financing, $850 million via the convertible bond issue in mid-Nov, and more than $500 million through new committed lines of credit and a short-term unsecured loan.
DBS India to take over troubled Lakshmi Vilas Bank
Last month, the Reserve Bank of India (RBI) announced a draft scheme to amalgamate cash-strapped Lakshmi Vilas Bank (LVB) with DBS Bank India Ltd. It also superseded the LVB board and placed the bank lender under a 30-day moratorium ending on December 16.
In a regulatory filing, DBS said it will pump 25 billion rupees (S$463 million) into its India unit, if the RBI's plan is approved. This will be funded from DBS' existing resources, it added.
SPH's shares were among those in play
Singapore Press Holdings, which reported its first-ever annual loss recently, saw its shares jump up during the month thanks to speculation of a major restructuring. After sinking below $1, the counter spiked up to $1.28 on Friday, 20 Nov but later drifted lower to end the month at $1.19.
The Business Times report on the rise quoted a note from OCBC which said there has been talk of imminent corporate restructuring news that might be announced soon, although it added that it was unable to verify the accuracy of the source.