Date: December 1, 2022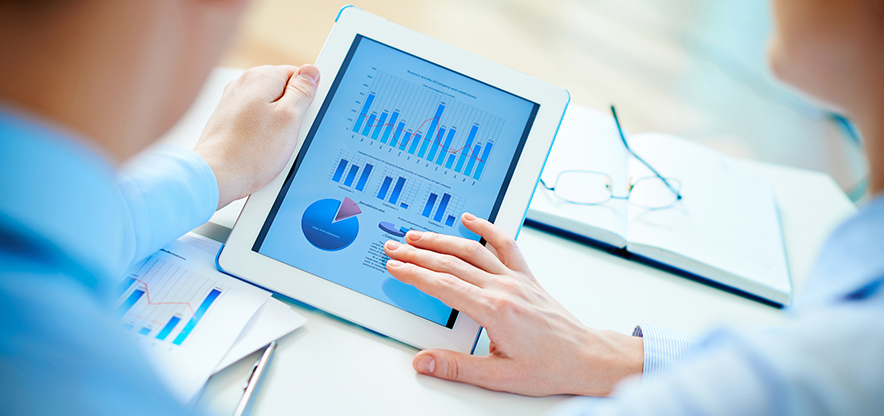 Good earnings and hopes of a slowdown in rate hikes helped the STI rise 197 points or 6.4% to 3,290.49
Singapore's market cap rose 5% in Nov to S$830.5b
The STI's market cap rose 6.1% to S$545b, led by UOB
FTX bankruptcy rocked markets, Temasek to write off its investment
Fed officials hint that there's more work to be done
Hopes of a slowdown in US rate hikes helped support sentiment
Thanks to a firm Wall Street that rose because of better-than-expected earnings and hopes that the US Federal Reserve will soon start tapering its interest rate hikes, November proved to a firm month for the local stock market, with the Straits Times Index gaining 197 points or 6.4% to finish at 3,290.49.
The defining development came early in the month after news that the US Consumer Price Index for October rose 7.7% year over year, lower than the 8% economists estimated. September's rate was 8.2%. Core inflation, which strips out volatile food and energy prices, rose 6.3%, down from 6.6%.
Because the data suggested that the US Federal Reserve may reduce the pace and quantum of its interest rate hikes, the Dow Jones Industrial Average rose 1,201 points, or 3.7% on the day the data was released. The S&P 500 gained 5.5% and the Nasdaq Composite skyrocketed 7.4%. The Nasdaq and the S&P 500 both saw their largest one-day gains since April 6, 2020.
Strong blue chip earnings helped support the STI
Also helping here were strong earnings reported by the three local banks and key blue chips such as Singapore Airlines and Singtel.
DBS bank reported net profit for its Q3 at S$2.24 billion, up 32 per cent from a year ago and 23 per cent from the second quarter. The results easily beat the S$1.87 billion forecast by analysts in a Bloomberg poll.
OCBC reported a 31% increase to a record S$1.6b, 8% higher than the second quarter and beating consensus estimates of S$1.44b whilst UOB's net profit for the third quarter hit a record high of S$1.4 billion, up 34 per cent on a year-on-year basis.
SIA reported operating profit for its second quarter ended 30 Sep was S$678m, up 22% from the previous quarter and the highest in its history. This brought its net profit for Q2 to S$557 million.
Singtel reported a 23% rise in net profit for its first half ended 30 Sep to S$1.17b. This comes after booking a S$1b net exceptional gain from its partial divestment of its stake in Airtel, a turnaround from the net exceptional loss the previous year.
Singtel also announced an interim dividend of S$0.046 per share and a special dividend of S$0.05 a share for FY2023, to be paid in two tranches of S$0.025 each.
Singapore's market cap rose 5%
The total market capitalisation of the 642 stocks listed here rose 5% to S$830.5b in Nov from S$791b at the end of Oct.
Overall gainers outnumbered losers by 313 to 162, whilst the market cap of the 30 STI components rose 6.1% to S$545b, which means the STI accounts for roughly 65% of the whole market's value.
According to SGX's market strategist Geoff Howie noted that multiple Asian benchmarks outperformed in Nov amidst expectations that Asia will be the main engine of growth in 2023 and 2024.
He also noted that the outlook for China improved, with policy moves such as optimised Covid rules, fiscal support to small businesses and supportive property market measures. However, he noted that the outlook for interest rates remains fluid.
UOB was the biggest gainer over the month, adding S$5.8b to S$52.6b. All three banks expect rate hikes to support their net interest margins.
FTX bankruptcy rocked the crypto market, Temasek to write off its investment
The cryptocurrency world was rocked by the collapse of crypto exchange FTX, which filed for bankruptcy last month. Among its investors was local investment company Temasek Holdings, which said it would write down its investments in the company.
FTX had been one of the largest crypto exchanges in the world, with a high trading volume and also counted institutional investors such as venture capital firm Sequoia Capital.
Temasek had said following FTX's bankruptcy filing that it had invested US$210 million (S$288.58 million) for a minority stake of about 1 per cent in FTX International, and US$65 million (S$89.32 million) for a minority stake of about 1.5 per cent in FTX US, across two funding rounds from October 2021 to January 2022.
The cost of its investment in FTX was also 0.09 per cent of its net portfolio value of S$403 billion as of March 31, said Temasek in a statement on its website on Nov 17.
Fed officials signal that there's more work to be done
The stock market's resilience came despite unwavering signals from Fed officials that the US central bank's work on the interest rate front is not finished yet.
Early in the month, St. Louis Fed President James Bullard said that the federal funds rate could reach 7%, which is above current market expectations of about 5%. He also added that rate hikes have only had a limited impact on inflation so far.
This week, more Fed officials echoed the same sentiment with New York Fed president John Williams saying he sees interest rates heading somewhat higher than he forecast just a couple of months ago because of stronger demand for labour and in the general economy.
Also, this week Mr Bullard said he thinks "markets are under-pricing a little bit the risk that the Federal Open Markets Committee (FOMC) will have to be more aggressive rather than less aggressive to contain the very substantial inflation'' in the US.
On Monday, Fed vice-chair Lael Brainard said US central bankers must lean against the risk of inflation expectations rising above the 2% target in a world where inflation may be less stable than in recent decades.
"In the presence of a protracted series of supply shocks and high inflation, it is important for monetary policy to take a risk-management posture to avoid the risk of inflation expectations drifting above target'' said Ms Brainard.
"A drawn-out sequence of adverse supply shocks that has the cumulative effect of constraining potential output for an extended period is likely to call for monetary policy tightening to restore balance between demand and supply''.