Date: November 1, 2021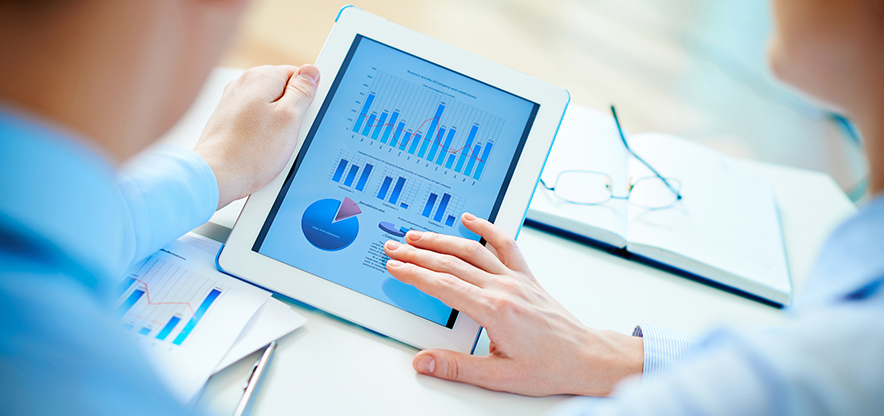 The STI rose 147 points or 4.8% to 3,198.17
Its closing high for the month was 3,218 on Wed last week
Volume remained mediocre, averaging just above S$1b daily
Banks were the main drivers, Jardine stocks also
New travel lanes meant aviation, hospitality stocks were in play
MAS maintained its 6-7% GDP growth forecast for 2021
Rival offer tabled for SPH; bidding war possible
Wall St continued to rise to new highs, shrugging off various concerns
China's slowdown could be a worry
STI regained 3,100, then 3,200 but slipped to close at 3,198.17
From a technical point of view October appeared to be a decent month given that the Straits Times Index gained 147 points or about 4.8% to break above 3,100 and then almost stay above 3,200 when it ended Friday at 3,198.17 after earlier closing at 3,218 on Wednesday, the highest level since August.
Coming after a largely forgettable September during which the index repeatedly fell below 3,100 and even threatened to slide below 3,050, October's performance must have been welcomed by many in the market.
Turnover, however, was mediocre almost every day throughout the month – last week for example when the STI fell 7 points, average daily volume was S$1.1b, ranging from a week low of S$919m on Monday to a week high of S$1.3b on Friday.
The index's gains were not regularly broad-based
Also, the gains enjoyed by the index were usually not broad-based. The reason for this, as regular readers would know, is that most of the index's rise this year could be attributed a small handful of blue chips, usually the banks and Jardine group, particularly Jardine Matheson, Cycle & Carriage and Hongkong Land. The same applied in October, with DBS the biggest beneficiary, rising S$1.21 or about 4% over the month to S$31.53.
Wall St regularly set new highs, shrugging off concerns while focusing on earnings
Sentiment throughout the month was supported by a firm Wall Street, where stocks enjoyed several rallies thanks to strong corporate earnings that pushed the Dow Jones Industrial Average, S&P 500 and the Nasdaq Composite to all-time highs, the most recent coming last week.
For now, it appears that earnings are overshadowing the market's other concerns. According to Deutsche Bank, about 85% of the companies in the S&P 500 that have reported earnings so far have beat Wall Street's expectations, compared with the five-year average of 76%. In addition, the aggregate earnings reported by S&P 500 companies have beaten expectations by 10%, according to Credit Suisse.
The US market's firmness came despite a disappointing September jobs report released in early October that showed that the American economy added only 194,000 jobs versus the 500,000 that the market had been expecting. This has been of some concern because the August jobs report also registered a large miss of about 500,000 jobs.
Wall St also managed to brush off comments from US Federal Reserve vice-chairman William Dudley who said in early October that the Fed is almost certain to being tapering its bond purchases at its next Open Markets Committee meeting in early November, while interest rate rises are likely to come sooner and more aggressively than markets are anticipating.
October was a strong month for stocks. The S&P 500 has gained 6.9% for the month of October. The Nasdaq and Dow posted monthly gains of 7.3% and 5.8%, respectively. All three indices ended the month at record highs.
China's growth is slowing – what's the impact on Singapore?
China reported a disappointing 4.9% year-on-year growth in the third quarter, the slowest pace in a year and worse than analysts had predicted. It was also far slower from the previous quarter when growth was almost 8%, suggesting the recovery is weakening.
The country's National Bureau of Statistics said there was a slowdown in the real estate sector's contribution to the economy, whilst power shortages, outbreaks of Covid-19 and pressure from Beijing on a number of industries because of a policy shift to "common prosperity'' also played a part.
According to the Business Times, Singapore will be affected. In a 28 oct report, the newspaper quoted DBS senior economist Irvin Seah saying, "The China policy shift will result in a faster-than-expected slowdown in GDP growth – we saw that in the third quarter already – and there will be some knock-on effect on Singapore as well''.
The paper also quoted Vishnu Varathan, head of economics and strategy at Mizuo who said "the sheer breadth of these risks – from power crunch to tech regulations to property sector tightening to more broadly anti-monopolistic and 'common prosperity' social themes – means that the potential for shocks is accentuated''.
Singapore on track for faster than usual pace: MAS
In its macroeconomic review released on Thursday last week, MAS kept its 2021 forecast for Singapore's gross domestic product (GDP) growth at 6 per cent to 7 per cent and said expansion in 2022 should be slower but still "above-trend".
As restrictions this year were not as stringent as the circuit breaker of 2020, when Singapore slipped into its worst recession, MAS said economic output returned to its pre-pandemic level in the third quarter despite the significant disparities in performance across industries.
"The domestic-oriented sector should see a gradual pickup in activity, while prospects for the travel-related sector have also improved slightly. Meanwhile, the trade-related and modern services clusters will be supported by firm global demand."
New travel lanes were announced, hospitality and aviation stocks benefited
Perhaps not surprisingly, shares of aviation and hospitality companies surged after the Government announced that Singapore will launch eight Vaccinated Travel Lanes (VTLs) with countries in Europe and North America.
In the aviation sector, shares of Singapore Airlines, SATS and SIA Engineering all rose sharply after the announcement, while in the hospitality sector, Genting Singapore stood out.
Rival offer for SPH tabled on Friday
A consortium comprising Hotel Properties Ltd (HPL), businessman Ong Beng Seng, and two Temasek-linked entities, CLA and Mapletree, are proposing to acquire Singapore Press Holdings (SPH) at S$2.10 per share in cash.
In an announcement before the market opened on Friday, the consortium said it had on Thursday submitted to the SPH board an offer for all the shares of SPH via a scheme of arrangement.
CLA owns property group CapitaLand, real estate assets in Australia and investments in the life sciences sector. It is the majority owner of CapitaLand Investments.
SPH had in August received a privatization offer from Keppel at S$2.099 per share. This offer comprises cash of $0.668 per share, 0.596 Keppel Reit unit (valued at $0.715) and 0.782 SPH Reit unit (valued at $0.716) per share. It is also to take place via a scheme of arrangement.
Analysts were quoted in the media saying that even though the new offer is not significantly better, a bidding war could ensue. The Straits Times quoted NUS Business School strategy and policy professor Lawrence Loh saying that the offer is "good for shareholders".
"Keppel will have to go back to the drawing board now, if it really wants to keep SPH. The new offerors clearly see a lot of value in SPH's assets, which include nursing homes, student accommodation and malls," he said.