Date: October 3, 2022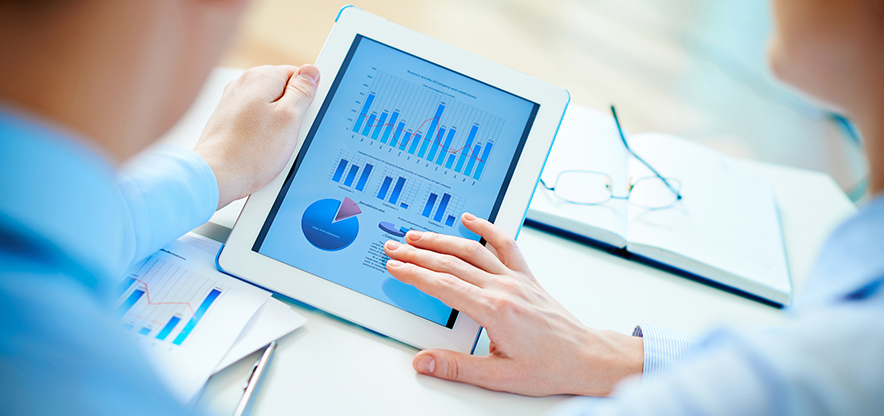 The STI fell 91 points or 2.8% over the month to 3,130.24 but gained 0.9% over the third quarter
Volume last week increased substantially
Main reason for selling were plunges on Wall St brought on by rising bond yields
Wall St indices were down 8.8-10.5% for the month
US 2-Year Treasury yield closed at 4.2%, the 10-year at 3.8%
The US dollar's strength is cause for concern
Over in the UK, the pound fell to all-time low after unpopular budget announcement
SATS to buy Worldwide Flight Services for 1.9b euro, shares take a beating
Singapore's market cap down 4.6% in Sep to S$842.7b
Rising inflation and interest rates continued to extract a toll
Rising inflation and higher interest rates continued to plague equity markets throughout September, dragging the Straits Times Index 91 points or 2.8% down over the month to 3,130.24.
The loss would have been larger if not for Friday's late push on the index, possibly thanks to last-minute, end-of-quarter window-dressing, that enabled it to close with a nett gain of 15 points when it had earlier fallen about 15 points in negative territory.
For the third quarter, the STI gained 28 points or 0.9%, holding up well throughout most of the past three months in the face of mainly negative signals from overseas.
However, volume picked up considerably as the selling intensified in the latter stages of Sep – last week's average daily volume for example, was S$1.7b compared to the daily average of around S$1b done in previous weeks.
Wall St's plunges played a major part, bond yields continued to rise
As always, it was weakness on Wall Street that set the tone. All three major indices in the US market underwent huge volatility in Sep, moving in lockstep with rises and falls in bond yields.
On Friday, the Dow Jones Industrial Average closed below 29,000 for the first time since November 2020. The index fell 500.10 points, or 1.71%, to 28,725.51. The Nasdaq Composite was 1.51% lower, ending the day at 10,575.62. Meanwhile, the S&P 500 was down 1.51% on Friday, falling to 3,585.62.
For September, the Dow tumbled 8.8%, while the S&P 500 fell 9.3%. The Nasdaq lost 10.5%.
The source of the selling was rising bond yields, brought on by strong signals from the US Federal Reserve that it is determined to raise keep raising interest rates to combat inflation.
Early in the month came news that US consumer prices rose at an 8.3% annualized rate in August, higher than the estimate for an 8% increase. That's a slowdown from the July result and it's the second month of inflation-rate declines, though it's falling more slowly than expected.
Then at its Sep Federal Open Markets Committee meeting in the middle of the month, the US central bank raised rates by 75 basis points for the third consecutive time, up to 3-3.25%.
Although this had been widely expected, what destabilised markets was the accompanying statement and the Fed's "dot plot''. "We have got to get inflation behind us. I wish there were a painless way to do that. There isn't" said Fed chairman Jerome Powell.
The so-called dot plot showed interest rates will likely reach 4.4% by December, above 3.4% projected in June, and rise to 4.6% next year. Meanwhile, GDP growth forecasts were revised lower to show a 0.2% expansion this year, compared to 1.7% seen in June and 1.2% in 2023, below 1.7% seen in June.
On Friday, the 2-year Treasury yield, a barometer for expectations for the federal funds rate, ended at 4.206%, below its multi-year closing high of just over 4.3%, hit earlier this week. The 10-year closed at 3.802%, lower than its multi-year high of just over 3.9% this week.
"As long as rates go higher and the dollar gets stronger, the stock market goes down," said Tavis McCourt, institutional equity strategist at Raymond James.
More signs of a slowdown ahead
Not helping were signs of a slowdown ahead. In the middle of the month FedEx said Thursday that global volumes declined in the quarter because the global economy is suffering. The company reported sales for the quarter that were below analysts' consensus estimate, while rising costs also ate into earnings.
Also, mid-month, General Electric said supply chain problems prevented it from meeting demand. The company now expects US$5 billion in free cash flow for the full year, US$1 billion lower than the previous guidance.
Last week Bank of America downgraded Apple, predicting that analysts in general are likely to reduce their profit forecasts for the tech giant. iPhone demand had already been in question, given waning consumer spending.
The strong dollar is a worry
With US interest rates and bond yields shooting up, funds are moving into the US dollar, which is a concern for the stock market. US multinational companies that generate sales overseas see lowered earnings when they translate those sales back into a stronger greenback.
For the rest of the globe, a stronger dollar makes purchasing anything in dollars more expensive. A stronger dollar also makes US exports less attractive because they become more expensive to buy. Historically, on average, every 10% increase in the dollar lowers U.S. real gross domestic product growth by 0.4 of a percentage point, according to Morgan Stanley economists.
Overall, "for a more sustained rally, investors will need to see convincing evidence that inflation is coming under control, allowing central banks to become less hawkish," wrote Mark Haefele, chief investment officer of global wealth management at UBS.
British pound takes a pounding
Over in the UK there was also turmoil as the British pound plunged to a record low against the US dollar on Tuesday after the new Government unveiled its Budget which was given the thumbs-down by financial markets.
Fearing a breakdown in market stability, the central bank on Wednesday promised to buy long-dated bonds "on whatever scale is necessary," sending the yield on the 30-year gilt down by a full percentage point in the span of just a few hours.
The chorus quickly spread across the Atlantic, with US debt echoing similar moves, as the 10-year Treasury yield fell 26 bps to 3.71% for its largest one-day decline since March 2009.
The respite proved only temporary, with the selling of stocks and bonds resuming on Thursday and Friday.
SATS bid to buy Worldwide Flight Services sees its shares take a beating
Shares of airline ground handler SATS on Thursday and Friday crashed a total of S$0.86 or 22.2% to S$3.01 on high volume after the company announced it is to buy Paris-based air cargo handler Worldwide Flight Services (WFS) for 1.3b euros or S$1.9b.
In its Wednesday announcement, SATS said the acquisition would result in an "unmatched global footprint'' that would cover trade routes responsible for over 50% of global air cargo volume across the Asia-Pacific, Europe and the Americas.
The deal is expected to be "immediately financially accretive" for SATS, raising its earnings per share by 78 per cent – from 1.8 cents to 3.2 cents – and  increasing its revenue by more than 200 per cent on a pro forma basis for the 12 months ended March 31.
Founded in 1984, WFS operates in five of the top 10 cargo airports in North America and Europe, the Middle East and Africa, including Los Angeles, Chicago, Miami, Frankfurt and Paris.
SATS plans to raise S$1.7b through equity fundraising with the balance through its own cash.
On Thursday, local broker UOB-Kay Hian downgraded SATS from "buy'' to "hold'', while lowering its price target from S$4.20 to S$3.82. "While we acknowledge that WFS is a good fit for SATS, we are cautious about the impact that a possible global recession may have on the air cargo business'' said the broker, adding that the weak equity sentiment may not be in favour of the company's equity fundraising plan.
CGS-CIMB noted that whilst the deal has benefits for long-term shareholders, SATS' shares could weaken in the near term because of macroeconomic uncertainties.
Singapore's market cap down 4.6%
The market capitalisation of the local market fell 4.6% over the month to S$842.7b. A total of 426 counters fell during the month whilst only 84 rose. The mainboard's market cap fell 4.6% to S$833.5b whilst Catalist's market cap fell 5.2% to S$9.2b.
The biggest gainer was DBS, with a market cap gain of just over S$2b. The largest fall was recorded by China electric car firm Nio, with a S$9.2b loss.