Date: December 27, 2022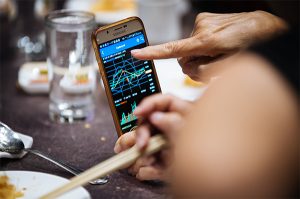 The Straits Times Index gained 17 points or 0.5% at 3,257.70
Daily trading volume was low, averaging S$735m
No year-end or "Santa Claus'' rally in sight yet
Wall Street provided no direction, economic data was inconclusive
Keppel O&M to pay about S$88m is settlement of Brazilian corruption charges
Golden Agri expects to be profitable despite Q4 fair value loss
Singapore's Nov factory output shrank 3.2%
Economists see 70% chance of US recession next year
Chances of year-end rally look slim
Round about this time of year, investors' thoughts turn to whether or not markets will experience a "Santa Claus'' rally, which is defined as a sudden, sustained upturn in stock prices more usually seen in the week just before Christmas, but sometimes in the week after.
There are numerous explanations for the causes of a Santa Claus rally, including tax considerations, a general feeling of optimism and seasonal happiness on Wall Street, and the investing of holiday bonuses.
Studies however, on whether or not such a rally usually does take place have not been conclusive. Investopedia studied data from the past 20 years and said it thinks "the numbers bear out the conclusion that there is no reliably meaningful Santa Claus rally''.
The same could be said of the local market, at least this year. As markets wind down for the year and investors close their positions to head off for the holiday season, a lull in stock market trading is only to be expected. Such is the case now, with prices drifting in low volume – over the course of last week though, the Straits Times Index did manage to add 17 points or 0.5% to end at 3,257.7, albeit in low average daily volume of S$735m, way below the more commonly-seen average of S$1b.
There is of course the possibility of some year-end window-dressing taking place at the end of next week, especially with volume as low as it is now.
Wall Street reacted daily to inconclusive economic data
Wall Street provided little in the way of compelling direction, with prices falling for four consecutive days after the 14 Dec Federal Open Markets Committee meeting at which the Fed's projections for where interest rates are likely to be raised was above 5%, higher than had been previously expected. The Fed has raised rates by 4.25% this year.
Mid-week however, US stocks ended their losing streak when the market got a boost from consumer confidence data that were better than expected, as well as corporate earnings that helped investors shake off concerns around inflation, rising interest rates, and recession risks.
A survey from the US Conference Board released Wednesday showed an increase in the consumer confidence index from the prior month that beat economists' estimates, as inflation and petrol prices have begun to ease. The consumer confidence index had declined in both October and November.
On Thursday however, better-than-expected news about the economy sent stocks diving again, a return to the "good news for the economy is bad news for the stock market'' theme which has appeared regularly over the past few months.
Third-quarter gross domestic product growth was revised up to a 3.2% annual rate from 2.9%. Economists surveyed by FactSet were expecting growth to remain at 2.9%.
In other economic news, the number of Americans filing for first-time unemployment claims rose less than expected for the week ending Dec. 17, according to the Labor Department. The Fed wants to see a weakening in the labour market to help calm down still too high inflation. Not surprisingly, stocks plunged on Thursday, only to rebound on Friday.
For the week, the Dow gained 0.9%, while the S&P 500 fell 0.2% and the Nasdaq closed 1.9% lower.
Keppel O&M to pay about S$88m is settlement of Brazilian corruption charges
Keppel Offshore and Marine (O&M) last week said it will pay a total of 343.6m Brazilian reais or about S$88.1m in fines and damages to the Brazilian Federal Treasury and Petrobras in relation to corrupt payments made by a former Keppel O&M agent in Brazil.
This results from an additional leniency agreement reached with the Brazilian authorities, after Keppel engaged in a separate negotiation process following the conclusion of its 2017 leniency agreement with the Public Prosecutor's Office in Brazil, or Ministerio Publico Federal (MPF).
The Brazilian authorities involved are the Attorney-General's Office (AGU) and Comptroller General of the Union (CGU).
Keppel O&M said it does not expect further grounds for liability in Brazil related to the corruption case and added that the latest development is not expected to have a material impact on Keppel Corp's net tangible assets and earnings per share for the current financial year.
After the announcement on Monday, Keppel Corp's shares fell S$0.09 to S$7.22 on Tuesday. They ended the week at S$7.36.
Golden Agri expects to be profitable despite Q4 fair value loss
In a profit guidance last week, palm oil firm Golden Agri-Resources (GAR) said it despite a US$230m fair value loss for its fourth quarter ending 31 Dec, it expects to be profitable in both the quarter and the full year.
It said the fair value loss was a result of changes in the fair value of its investments, adding that the resulting of the financial asset is still "well above its investment cost''. GAR said it recorded a net profit of US$675m for the nine months ended 30 Sep, suggesting that its business model "remains intact and resilient''.
Singapore's Nov factory output shrank 3.2%
Singapore's factory output fell 3.2% year-on-year in November, worse than the 1.2% estimated by private sector economists in a Bloomberg poll. October's figure was a revised 0.9% decrease.
Excluding the typically volatile biomedical cluster, factory output shrank 4.8% in Nov, falling into contraction after October's 2.2% growth. Electronics contracted for the fifth straight month, down 12.4%.
Economists see 70% chance of US recession next year
Bloomberg news agency reported that according to its latest monthly survey of economists, the probability of a US downturn next year has climbed from 65% in November to 70% now and is more than double what it was 6 months ago.
The median estimates see gross domestic product averaging just 0.3% on 2023, including an annualised 0.7% decline in the second quarter and flat readings for the first and third quarters.
"The US economy is facing big headwinds from surging interest rates, high inflation, the end of fiscal stimulus and weak export markets abroad'' said Bill Adams, chief economist at Comerica Bank. "Businesses have turned cautious about adding to inventories and hiring and are likely to delay construction and other capex plans with credit more expensive and order books shrinking''.