Date: January 25, 2021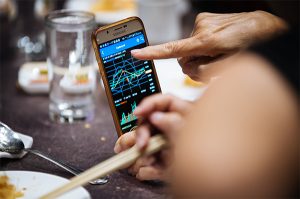 Biden's peaceful inauguration brought some support;
STI climbed above 3,000 on Thursday but fell back on Friday;
Wall St's fall on Friday attributed to Fauci warning about new virus strains;
Singapore govt keeping close eye on property market;
Takeover offer for Sunningdale Tech was raised;
CDL expects material impairment loss from controversial Sincere investment in China;
Oceanus was in play, drawing SGX query
Biden assumes US presidency peacefully, market hopes for stimulus soon
There was a sense of relief last week that the inauguration of new US President Joe Biden passed without any problems. This helped bolster sentiment on Wall Street, where the mood remained positive that the incoming administration will soon put into placed a large stimulus package.
However, as the week progressed, fatigue set in. On Friday the Straits Times Index, which earlier in the week fell below 3,000 but managed to climb above the mark on Thursday, dropped 25.62 points to 2,991.53. For the week, the index lost 13 points or 0.4%.
Friday's selloff came ahead of a slide on Wall St, which according to some reports was because the US's COVID-19 medical adviser Anthony Fauci said current vaccines appear less effective against the new strains of the virus.
Government is keeping a close watch on property prices
Deputy prime minister Heng Swee Keat on Monday said the government is paying close attention to the property market "to ensure that it remains stable''.
This comment, which was made at the Real Estate Developers' Association's 61st anniversary celebration, was taken by most experts as an advance signal that property cooling measures are likely soon if prices do not moderate.
Takeover price for Sunningdale raised from S$1.55 to S$1.65 per share
Pressure from activist fund manager Quarz has paid off – the consortium looking to take over precision manufacturer Sunningdale Tech has raised its offer price from S$1.55 to S$1.65 per share.
The buyers, which include Sunningdale's chairman Koh Boon Hwee, have said the revised offer is final.
When the original offer was made in early January, Quarz responded that the price was too low, one reason being that it was a significant discount of more than 22 per cent to Sunningdale's book value of close to S$2 per share.
The fund pointed out that a huge discount is apparent when compared with Mr Koh's purchase of about one million shares in Sunningdale for about S$1.59 per share in March 2017 and close to 13 million shares for S$1.72 per share in April 2017.
It added that the company should now be worth more than that in 2017 given that is has been consistently profitable, and with net asset value increasing from S$1.78 in December 2016 to nearly S$2 September last year.
First Reit's unitholders approve EGM resolutions
Unitholders in First Reit on Tuesday voted in favour of the two resolutions on the table, paving the way for a restructuring of the master lease agreements the Reit has with its former parent Lippo Karawaci in Indonesia and a rights issue to raise much-needed cash.
CDL expects "material impairment loss'' from Sincere investment
Real estate firm City Developments Ltd (CDL) who has seen three of its directors resign over the past four months over the company's 51% joint venture equity investment in China's Sincere Property, on Thursday said it expects a "material impairment loss'' on that investment because of "ongoing unprecedented challenges'' in the country's property market.
This is based on a review by CDL's appointed external financial adviser, Deloitte, which was asked to evaluate the Sincere investment
In its profit guidance, CDL said: "The final quantum of impairment cannot be determined as yet, as the group is in the process of restructuring some assets and the situation remains fluid."
Details of the group's financial performance will be disclosed when the company announces its results for financial year 2020, it added.
The first high-profile departure from CD"s board was non-executive, non-independent director Kwek Leng Peck, who quit in October last year. He is the cousin of CDL's chairman Kwek Leng Beng and in his resignation letter he said he disagreed with the board and management in relation to the group's investment in Sincere Property Group in China as well as its continuing provision of financial support to Sincere.
His resignation was followed in December by those of independent non-executive directors Tan Yee Peng and Koh Thiam Hock who both cited concerns over the investment in Sincere.
CDL's investments in Sincere totalled about S$1.9 billion, the company said in October. These include 4.39 billion yuan (S$895 million) for a 51 per cent joint venture equity stake in April 2020. CDL also subscribed for US$230 million (S$303 million) worth of bonds issued by Sincere and provided a working capital loan of 650 million yuan.
CDL's shares lost $0.17 or 2.21% at S$7.51 on volume of 4m on Friday.
Oceanus Group's shares were in play on Thursday
Seafood supplier Oceanus's shares enjoyed strong interest on Thursday, drawing a query from the Singapore Exchange when they spiked 8.2% higher at S$0.053 within the first few minutes of trading that day.
The momentum was not sustained, and the counter ended a net S$0.002 or 4.1% weaker at S$0.047 on volume of 583.5m.
In response to the query the company said it was not aware of reasons for the interest but drew attention to a stockbroking firm report dated 20 Jan. This is likely to be a UOB-Kay Hian report which spoke of the strong turnaround Oceanus has undergone since chief executive Peter Koh took over in Dec 2014.
"From the brink of bankruptcy, Oceanus has successfully cleaned up its businesses since 2017, and grown its revenue manifold from 2018-20'' said the brokers.
On Friday, the counter added S$0.003 or 6.4% to close at S$0.05 with 230.5m traded.