Date: March 11, 2019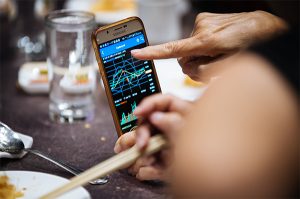 The Straits Times Index dropped 26 points or 0.8% over the week to 3,195.87;
No trade deal yet between US-China as negotiations drag on;
China's exports plunged in Feb;
European Central Bank cut its growth forecasts, unveiled stimulus;
US consumers may be paying high price for China tariffs;
US economy added only 20,000 jobs in February;
PUB said Hyflux's Tuaspring in default, may take it over;
Hyflux agreed to SIAS's earlier proposal to give more to perp holders and preference shareholders
To deal or not to deal, that is the question
Although stocks around the world have got off to a good start to the year with the Straits Times Index rising 144 points or 4.7% over January and February, much of those gains were powered by overtures from US-China trade negotiators that a mutually beneficial deal was soon to be reached.
However, so far for the month of March, the upward momentum for stocks has stalled, either because markets have grown tired of only promises with no concrete details, or a growing suspicion that if there is any good news to come, it probably is already priced in. Alternatively, if a deal is to be announced soon, markets might encounter a case of "buy in anticipation, sell on news'', ie. stocks could fall.
For the first week of March, the Straits Times Index underwent largely lethargic trading, driven mainly by movements in the Jardine stable and the three banks. Over the course of last week, the index lost 26 points or 0.8% at 3,195.87.
China's economy is a concern, but…
On Friday, it was announced that China's exports tumbled 20.7% from a year earlier in February, after jumping 9.1% in January, according to data from the General Administration of Customs released Friday. The disappointing trade data reflect weaker global demand and distortions from the Lunar New Year holiday, said economists, who were expecting a far smaller drop for February. Customs data showed exports were down 4.6% for the January-February period.
The country's exports to the U.S. fell 26.2% last month, while imports from the U.S. dropped 28.6%, leading to a bilateral trade surplus of $14.72 billion, a two-year low.
The US economy is also now feeling effect of its China tariffs. Not only that…
Also important to consider is that according to a Bloomberg news report last week, in two separate papers published in early March, some of the world's leading trade economists declared US President Trump's tariffs to be the most consequential trade experiment seen since the 1930 Smoot-Hawley tariffs blamed for worsening the Great Depression.
More significantly, they also found the initial cost of Trump's duties to the US economy was in the billions and being borne largely by American consumers.
Economists from the Federal Reserve Bank of New York, Princeton University and Columbia University found that tariffs imposed last year by Trump on products ranging from washing machines and steel to some US$250 billion in Chinese imports were costing US companies and consumers US$3 billion a month in additional tax costs and companies a further US$1.4 billion in deadweight losses. They also were causing the diversion of US$165 billion a year in trade leading to significant costs for companies having to reorganize supply chains.
"Significantly, the analysis of import price data by Mary Amiti, Stephen Redding and David Weinstein also found that almost all of the cost of the tariffs was being paid by U.S. consumers and companies. That contradicts Trump's claim that China is paying the tariffs'' reported Bloomberg.
In a separate paper, four economists including Pinelopi Goldberg, the World Bank's chief economist and a former editor-in-chief of the prestigious American Economic Review, put the annual losses from the higher cost of imports alone for the U.S. economy at US$68.8 billion, or almost 0.4 percent of gross domestic product.
"The study by Goldberg, Pablo Fajgelbaum of UCLA, Patrick Kennedy of the University of California, Berkeley, and Amit Khandelwal of Columbia also found that consumers and U.S. companies were paying most of the costs of the tariffs''.

"But it also went a step further: After factoring in the retaliation by other countries, the main victims of Trump's trade wars had been farmers and blue-collar workers in areas that supported Trump in the 2016 election'' reported Bloomberg.
On Friday, the US Labor Department announced the economy added just 20,000 jobs last month, versus 193,000 that experts had forecast.
Europe's growth is also a worry
On Thursday, the European Central Bank (ECB) unexpectedly announced new stimulus in response to the global economic slowdown., saying it would hold interest rates at subzero levels at least through December, months longer than previously signalled. It also announced plans for a series of cheap long-term loans for banks, a stimulus tool it hasn't rolled out for three years.
ECB policymakers also severely downgraded projections for the eurozone's gross domestic product growth this year to 1.1 per cent from a forecast of 1.7 per cent just three months ago. Inflation forecasts were also cut, with price rises now set to undershoot the bank's 2 per cent target all the way out to 2021.
In local news
Financially-strapped water treatment firm Hyflux's subsidiary Tuaspring Pte Ltd (TPL) on Tuesday was hit with a default notice from the Public Utilities Board (PUB) for failing to keep its desalination plant operating reliably. The national water agency also said TPL has not been able to produce financial evidence that it can keep the plant running for the next 6 months.
Tuaspring has until 5 April "or such longer period as may be reasonable'' to consult with PUB on the steps that have to be taken to address the alleged defaults, failing which PUB can either terminate the contract or take control of the plant.
At the end of the week, Hyflux announced it is accepting an earlier proposal from SIAS to allocate more money to holders of Hyflux's perpetual securities and preference shares.