Special Purpose Acquisition Companies (SPACs) have been around for decades in developed markets and have become very popular in recent years. The Singapore Exchange introduced its SPAC listing framework in September 2021, paving the way for the introduction of SPACs in the local Singapore equity market.
How much do you know about SPACs? What is it all about? Do you know the risks involved? And how do you evaluate if this is a good investment for you? Find out all about SPACs and more as we deep dive into this investment option.
---
Research Reports on de-SPAC
To ensure complete independence, for every SPAC, following the identification of a target company and the de-SPAC process, SIAS has independently appointed research firms to provide independent research report on the de-SPAC, from its panel of research firms which SIAS is administering. The research report's objective is to inform investors of what are the possible scenarios that could happen and provide guidance for investors to make an informed decision on how to vote for the proposal merger with the target company as SPACs are generally more complicated. The guidance will be based on business fundamentals of the SPAC / target.
On 2nd October 2023, Vertex Technology Acquisition Corporation (VTAC), the first SPAC listed in Singapore made the announcement on the proposed business combination with live streaming platform 17LIVE Inc. The circular of the proposed business combination was issued on 9th November 2023. Investors are strongly encouraged to look at the research reports before the upcoming EGM on 1st Dec 2023.
Click here to view circular.
Date
Research House
Report
Website

---

20 Nov 2023
CGS-CIMB Securities (Singapore)

---

19 Nov 2023
Beansprout

---

19 Nov 2023
Phillip Securities

---

20 Nov 2023
Aletheia Capital
For Accredited Investors Only
Click here to visit their website and request a copy of the report

---
4 mins | By Dr Jesslyn Lim, Lecturer, Accountancy Programme, Singapore Institute of Technology (SIT)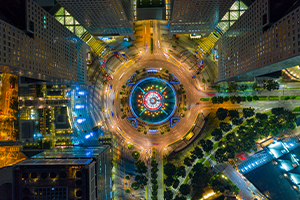 3 mins | By David Gerald, Founder, President & CEO SIAS
This webpage is a resource to all investors and is provided for educational purposes only. You should consult a licensed financial advisor before making any investment decisions.